60 Years Later
Inspired by Their Courage and Persistence
On June 11, 1963, Vivian Malone and James Hood walked through the doors of Foster Auditorium to enroll as students at The University of Alabama after Alabama Gov. George C. Wallace unsuccessfully attempted to block their enrollment.
That day changed Alabama and the nation, marking the beginning of school desegregation in the state and moving forward a comprehensive federal civil rights act.
The University remains committed to ensuring the day's painful and triumphant events and the courageous individuals who stood up to injustice, discrimination and hate will never be forgotten.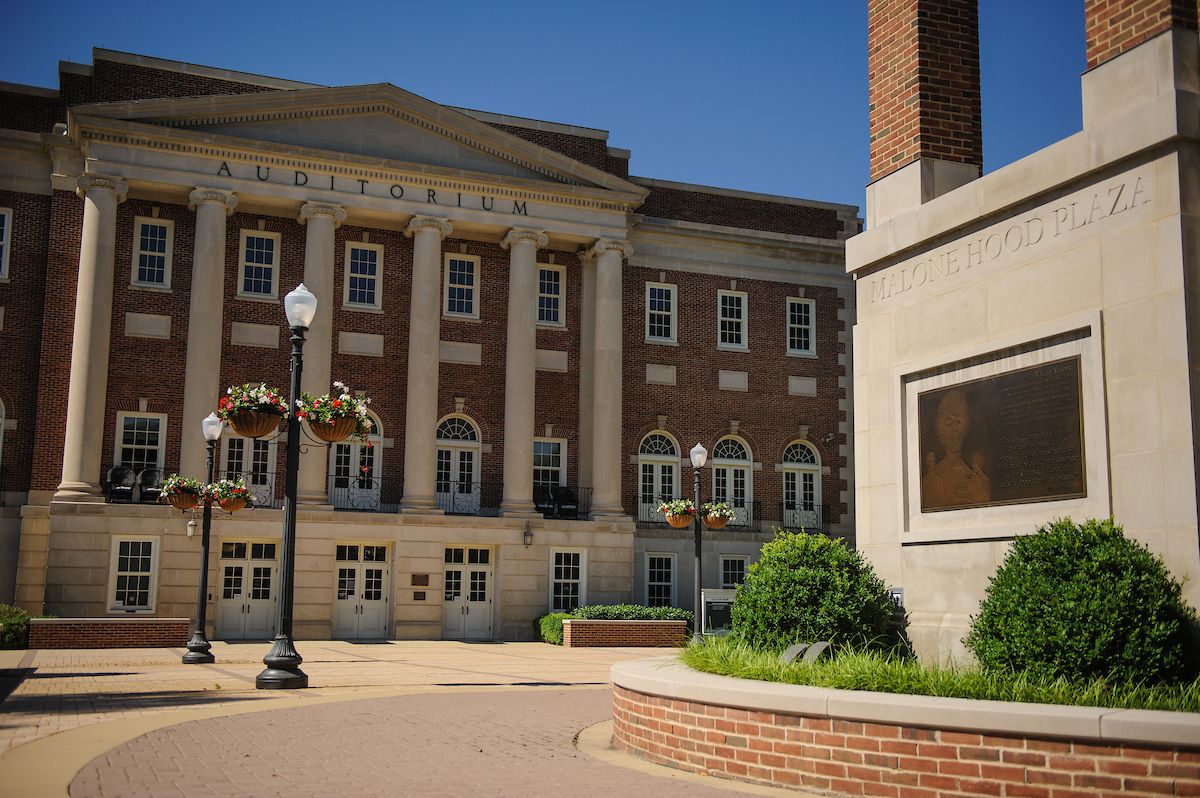 Observance
June 11, 11:30 a.m., Bryant Conference Center
To conclude The University of Alabama Black Alumni Association reunion, attendees and guests will celebrate 60 years of desegregation at UA with an observance at Malone-Hood Plaza. This ceremony and reunion honors 60 years of accomplishments "Beyond the Doors." It is a time of reflection, celebration, and continued contributions of the UA alumni, students, faculty and staff.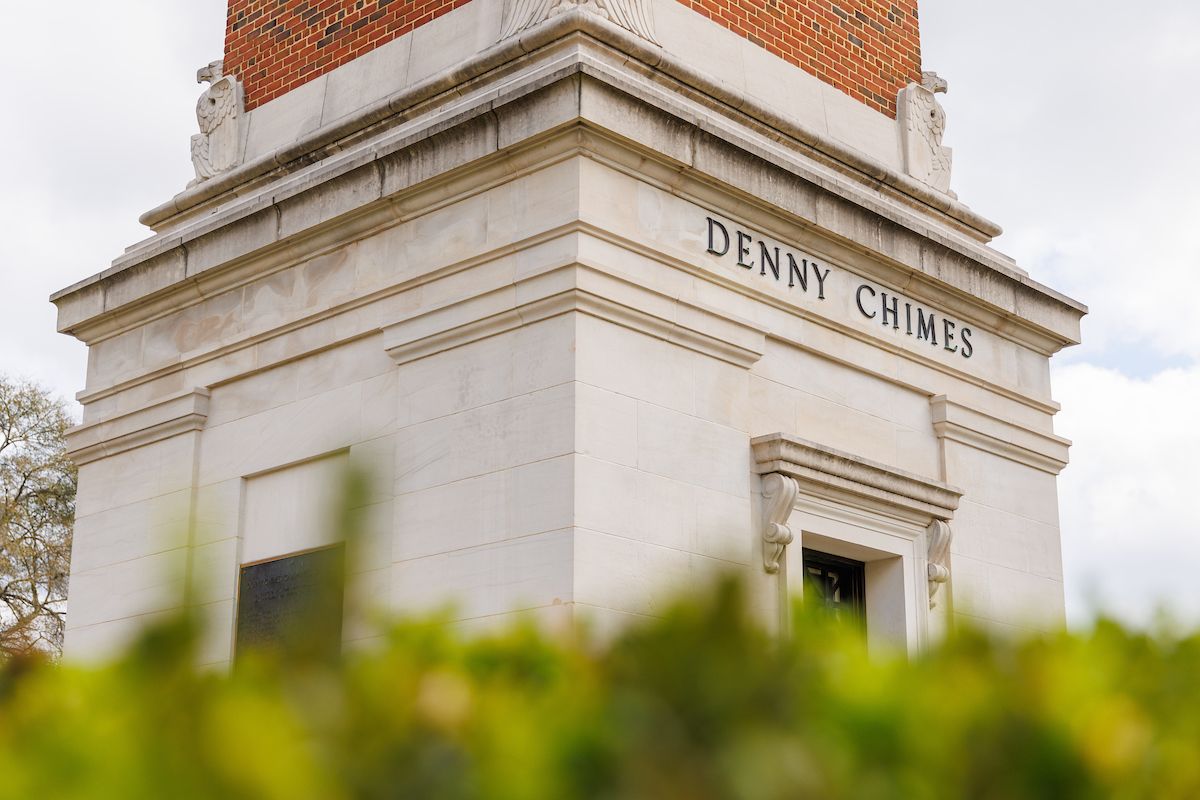 Chimes Tribute
June 12, 1 p.m., Denny Chimes
As people gather for the documentary and discussion, Dr. Amir Zaheri will play songs of unity, peace and liberation on the Denny Chimes.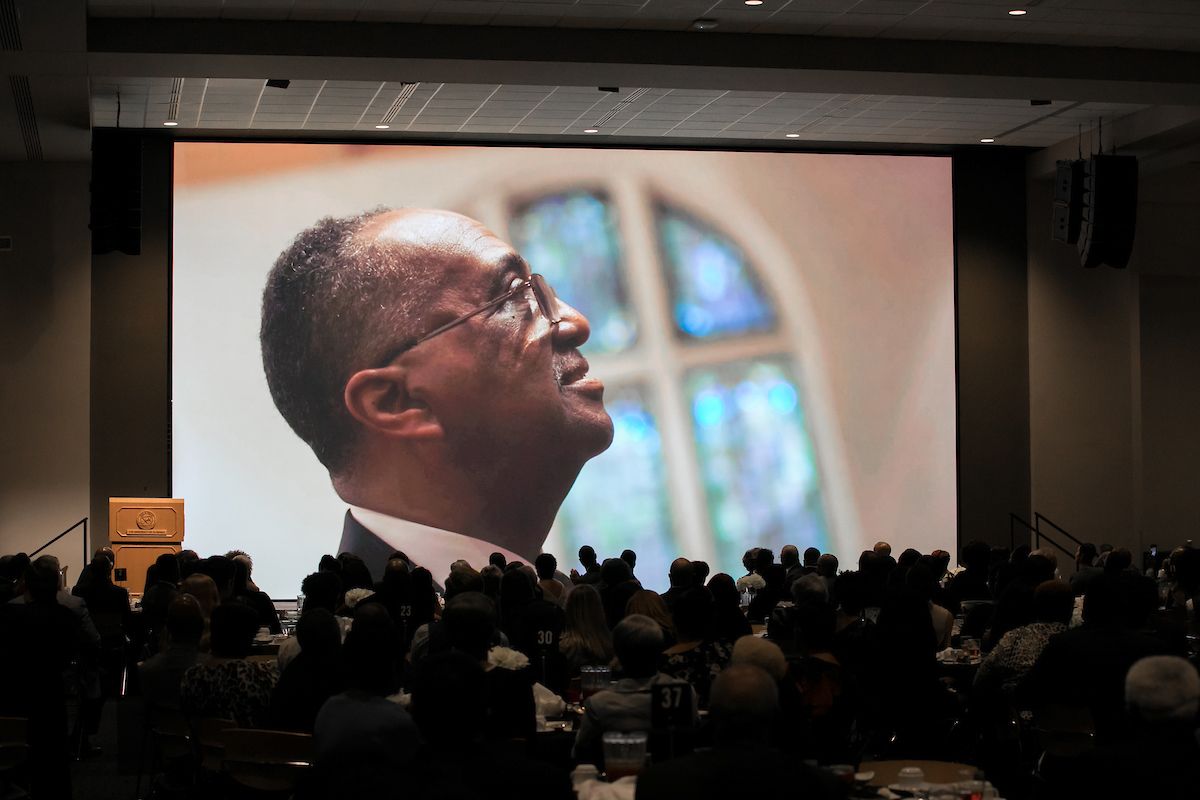 Documentary and Discussion
June 12, 1:30 p.m., Foster Auditorium.
Join the University community for a screening of the documentary "Crisis," followed by group discussion led by Dr. John Giggie, director of the UA Summersell Center for the Study of the South. The original doors to Foster Auditorium will be on display. Future events will be announced soon.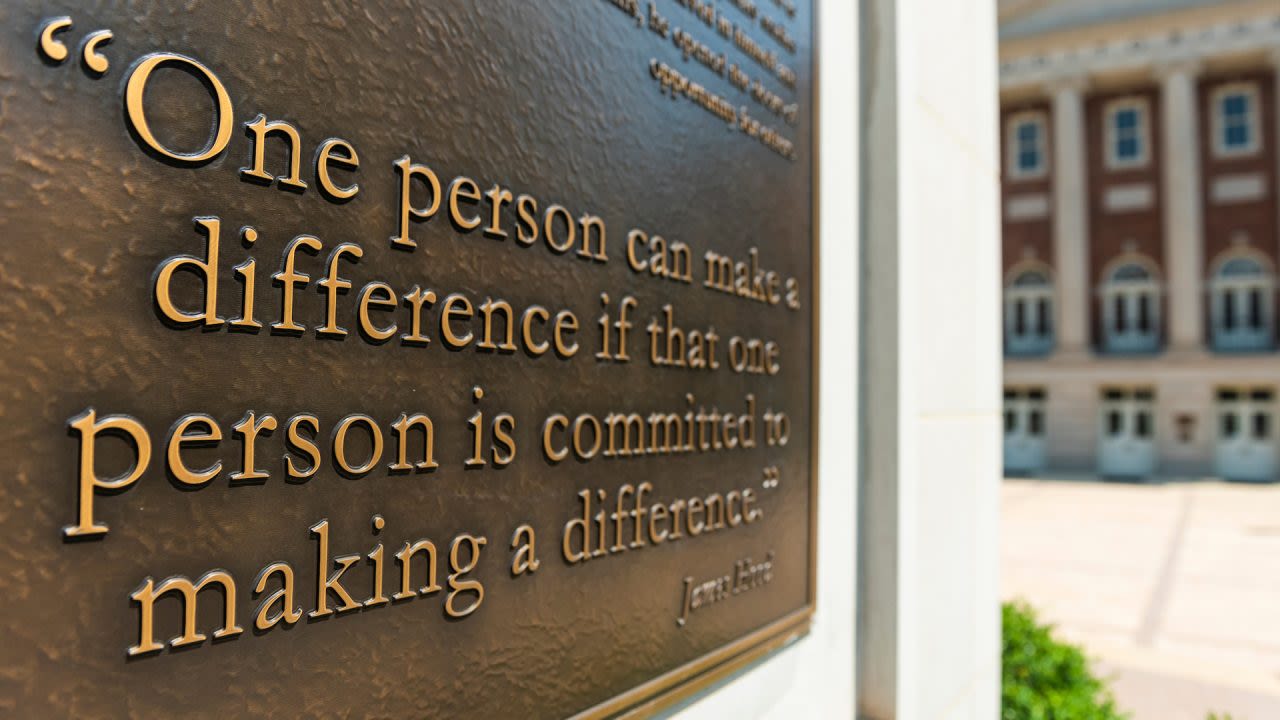 The successful integration of The University of Alabama that began on June 11, 1963, opened doors not only to two Black students, but for decades of progress toward becoming an inclusive campus.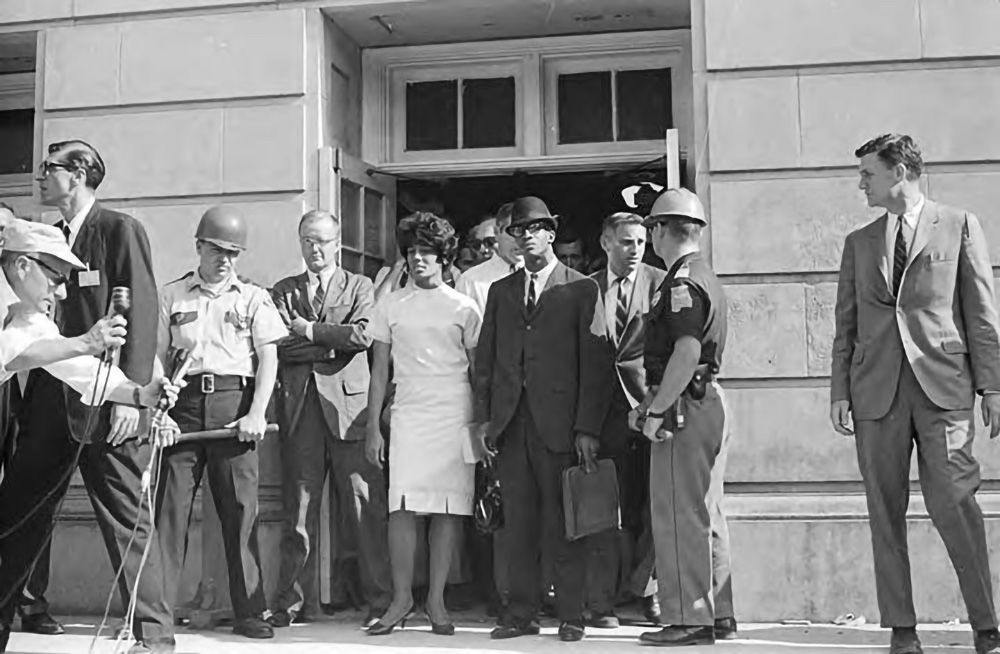 A series of events commemorating the 60th anniversary of the desegregation of The University of Alabama is scheduled to begin June 11.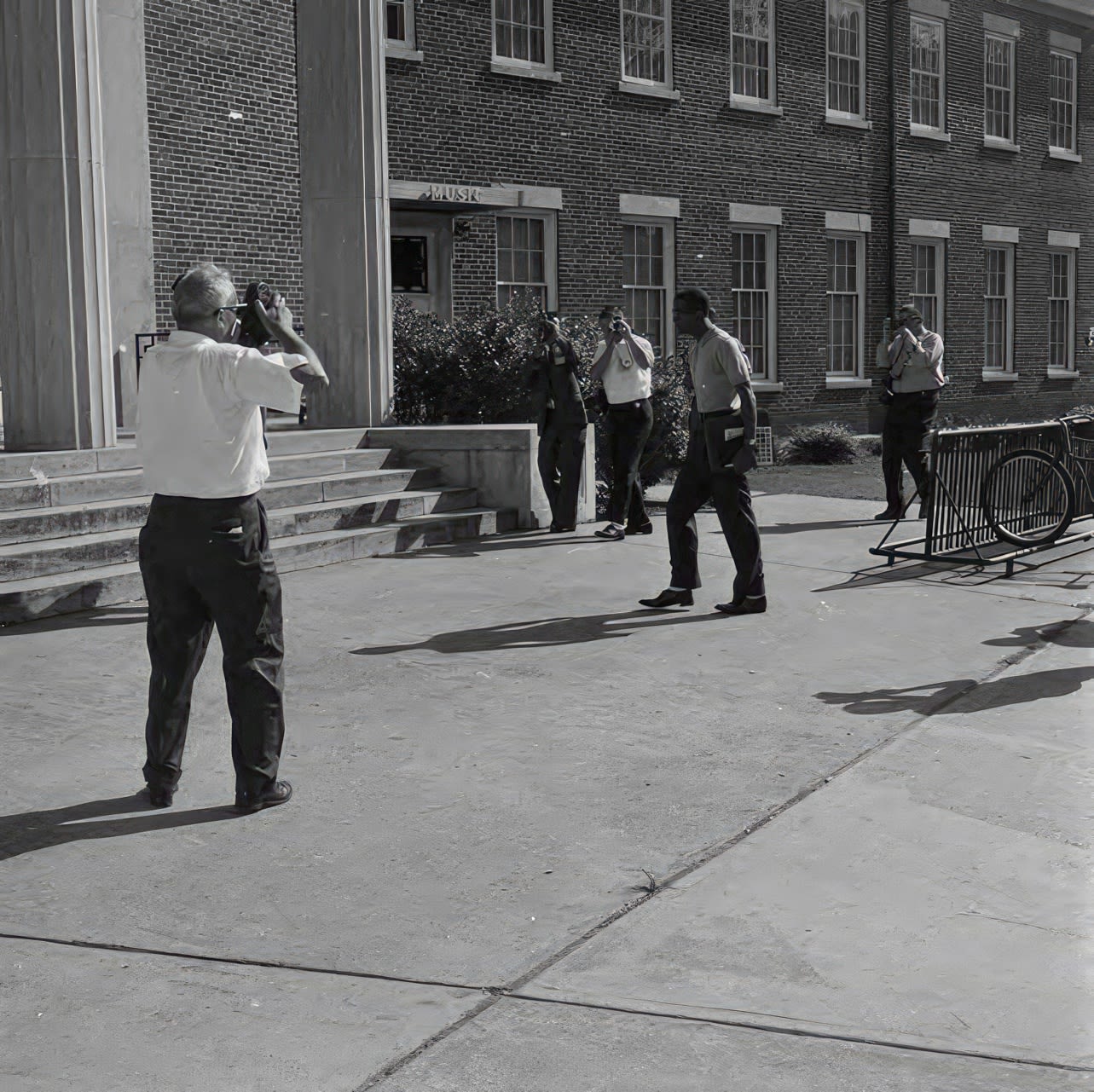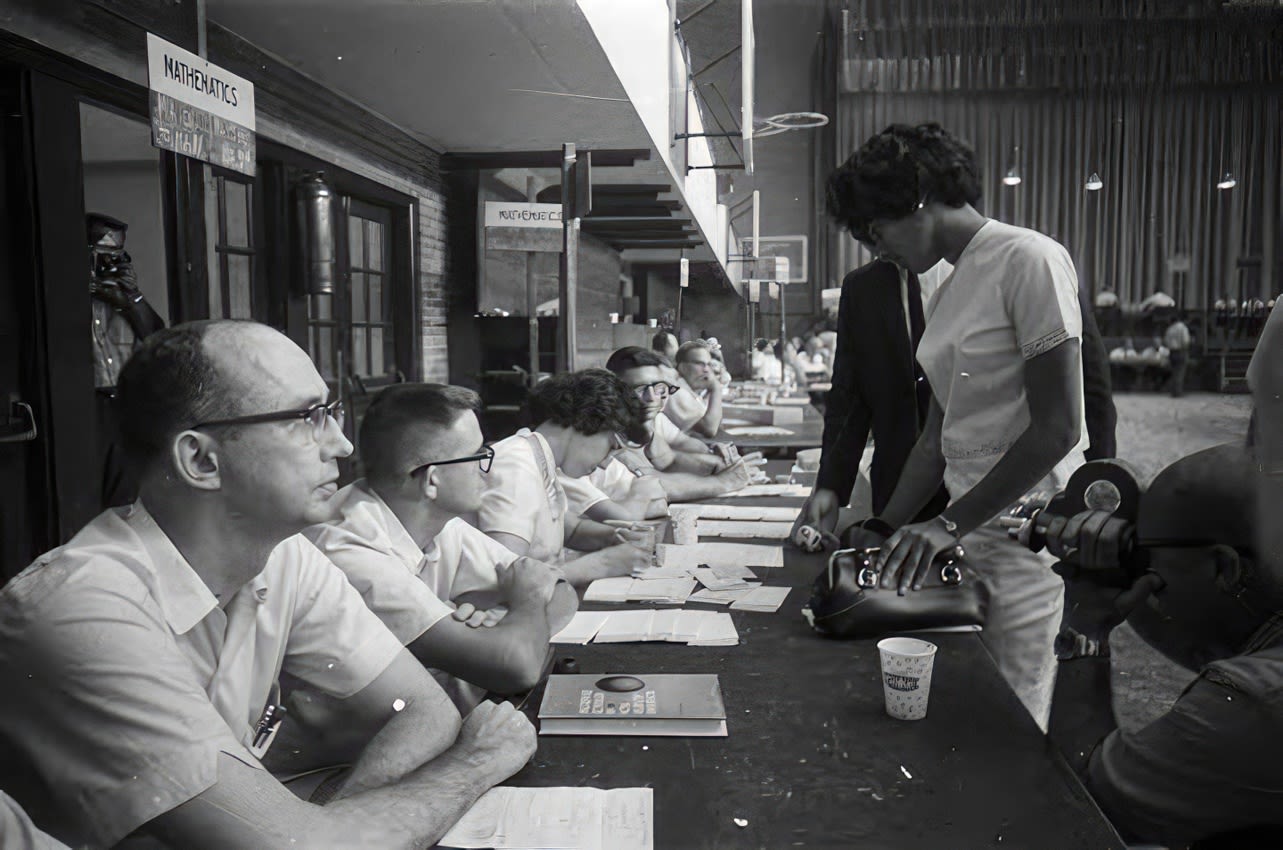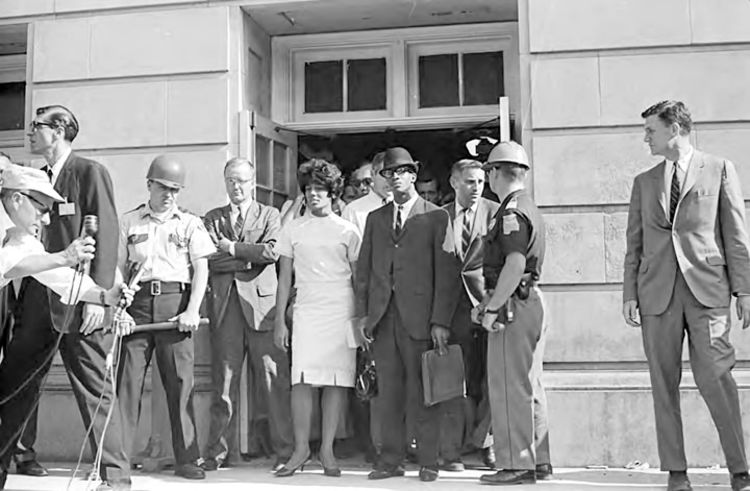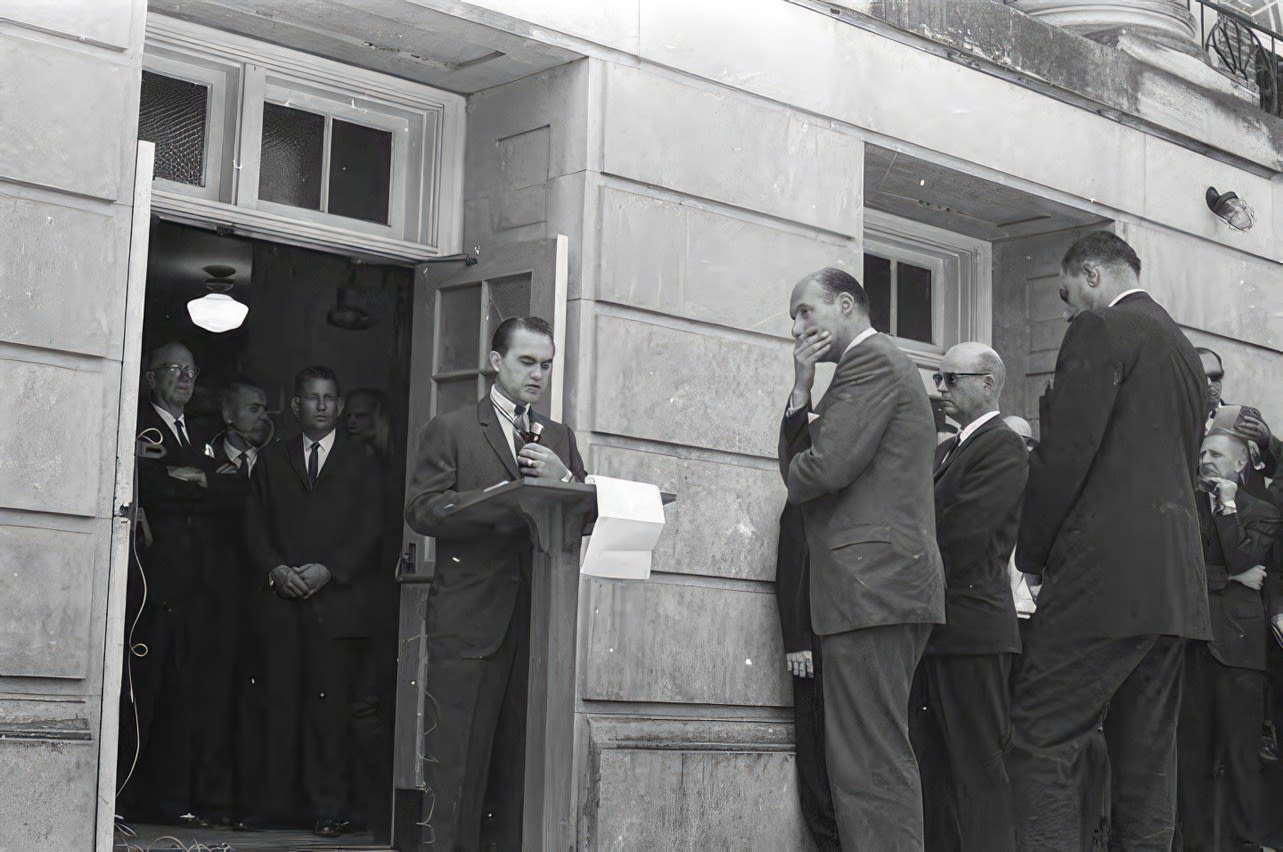 Item 1 of 4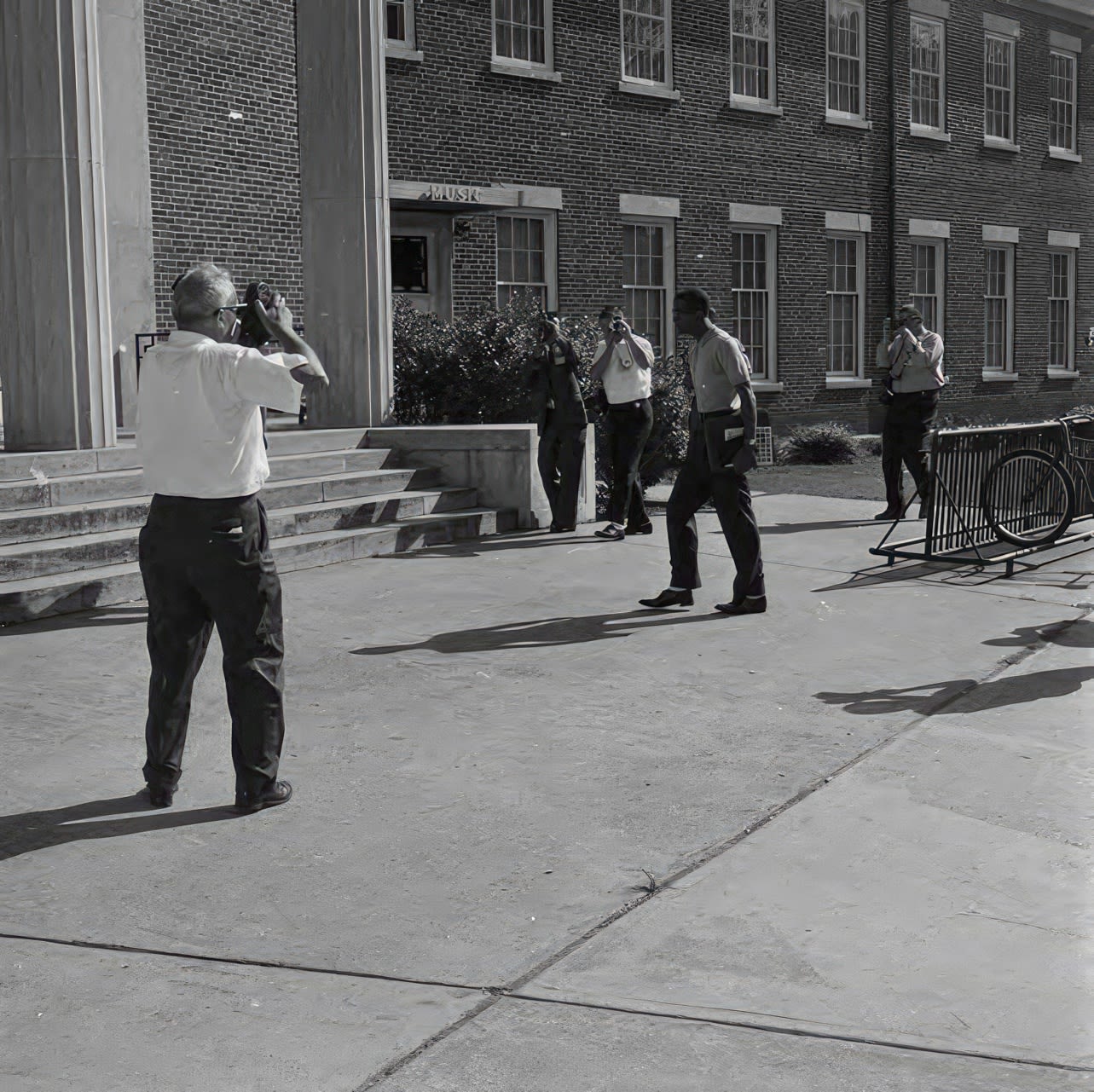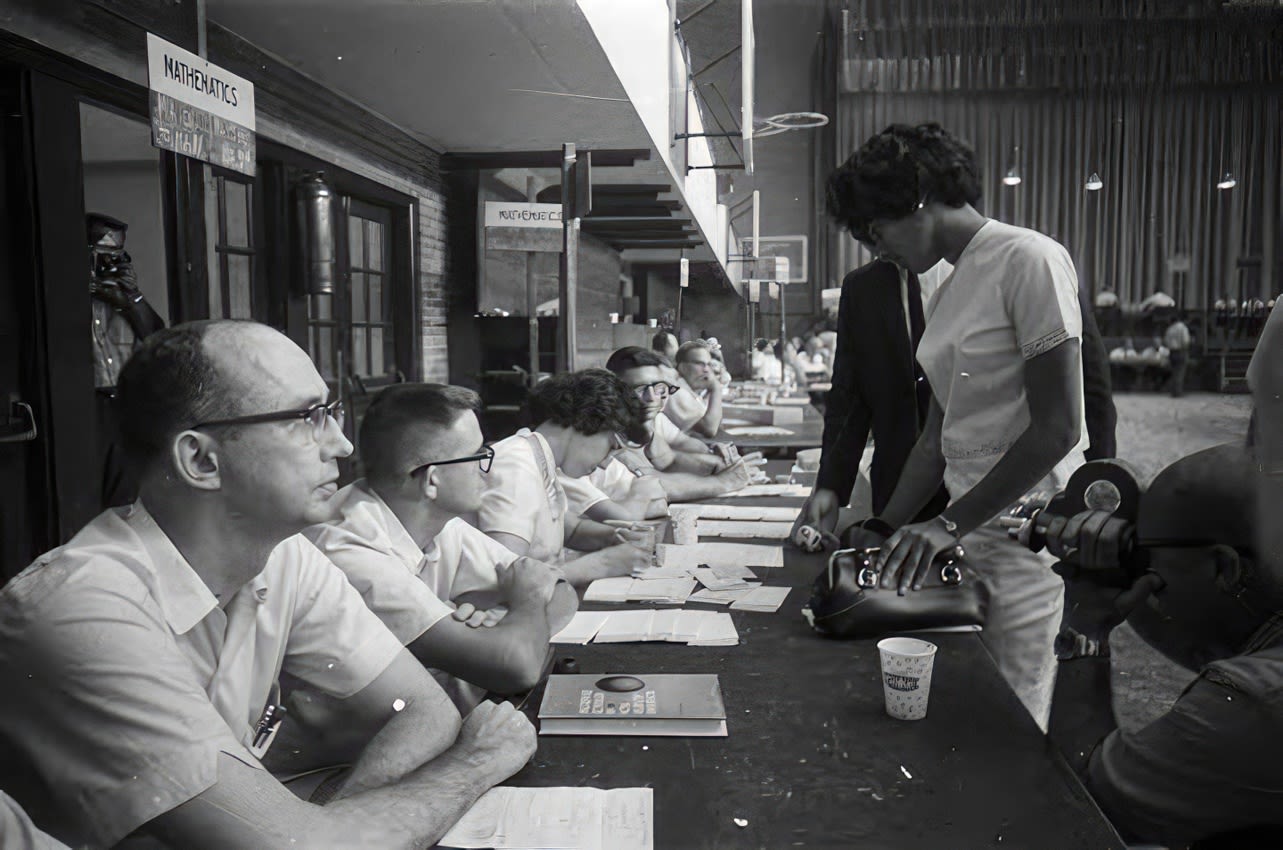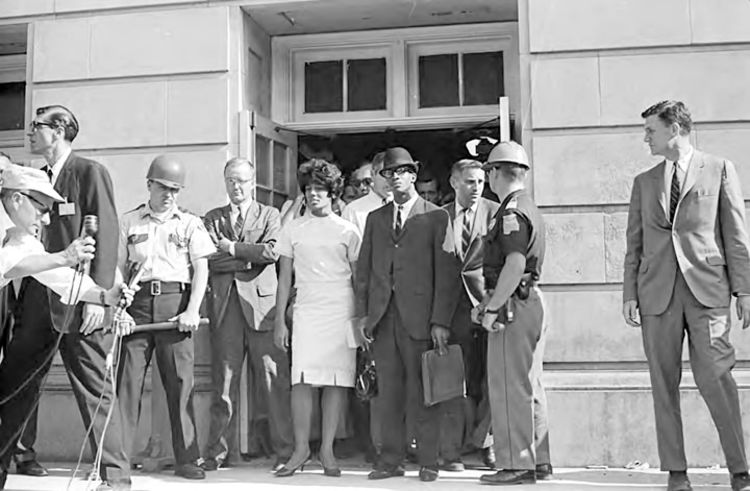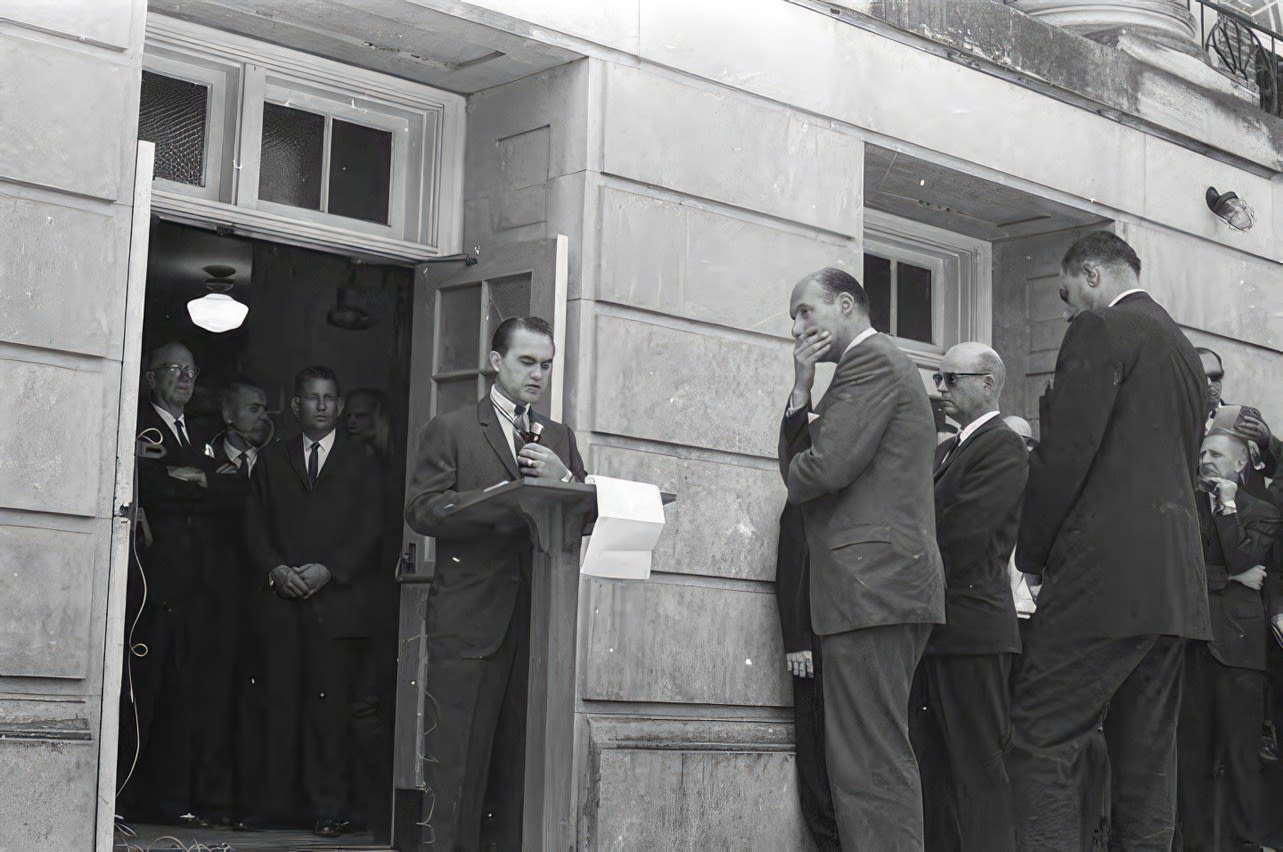 HISTORICAL TIMELINE
9 milestones that made history

1956
UA's first African American student, Autherine J. Lucy was admitted. She was expelled three days later for her own safety in response to threats from a mob
1963
The first sustained enrollment of African American students- Vivian J. Malone and James A. Hood- was achieved when the two enrolled on June 11.
1965
Vivian Malone became the first African American graduate. She earned a degree in Commerce and Business Administration.
1992
Autherine Lucy Foster graduated from the University with a master's degree in education. The same day, her daughter, Grazia Foster, graduated with a bachelor's degree in corporate finance.
1995
James Hood returns to campus. The Black Faculty Staff Association announced the endowment of the Vivian Malone Jones Scholarship.
2005
Vivian Malone Jones died Oct. 13. In 2022 the UA Culverhouse Office of Diversity, Equity and Inclusion and the UA Black Alumni Association established The Malone Awards to celebrate alumni excellence and support student success.
2010
The University of Alabama honors the legacy of Autherine Lucy Foster, Vivian Malone Jones, and James Hood with the dedication of Malone-Hood Plaza and the Autherine Lucy Foster clock tower at Foster Auditorium on Nov. 3.
2013
"One person can make a difference if that one person is committed to making a difference."
-James Hood, who died Jan. 17.
2022
Autherine Lucy Hall was dedicated Feb. 9. In March, Autherine Lucy Foster died and a memorial service was held for her on campus.
UA TODAY
Malone and Hood's courage opened doors not only for Black students, but for all students, faculty and staff. The University has proudly grown increasingly diverse in many ways, including race, ethnicity, gender, religion, abilities and sexual orientation.
Fall 2022 saw record enrollment of students of ethnic and racial minorities with 8,542 students, a more than 2% increase from last year. This includes an all-time high of 4,344 Black students and 2,138 Hispanic students.
More resources about inclusivity at UA