Manderson MBA Case Team:
Setting the Standard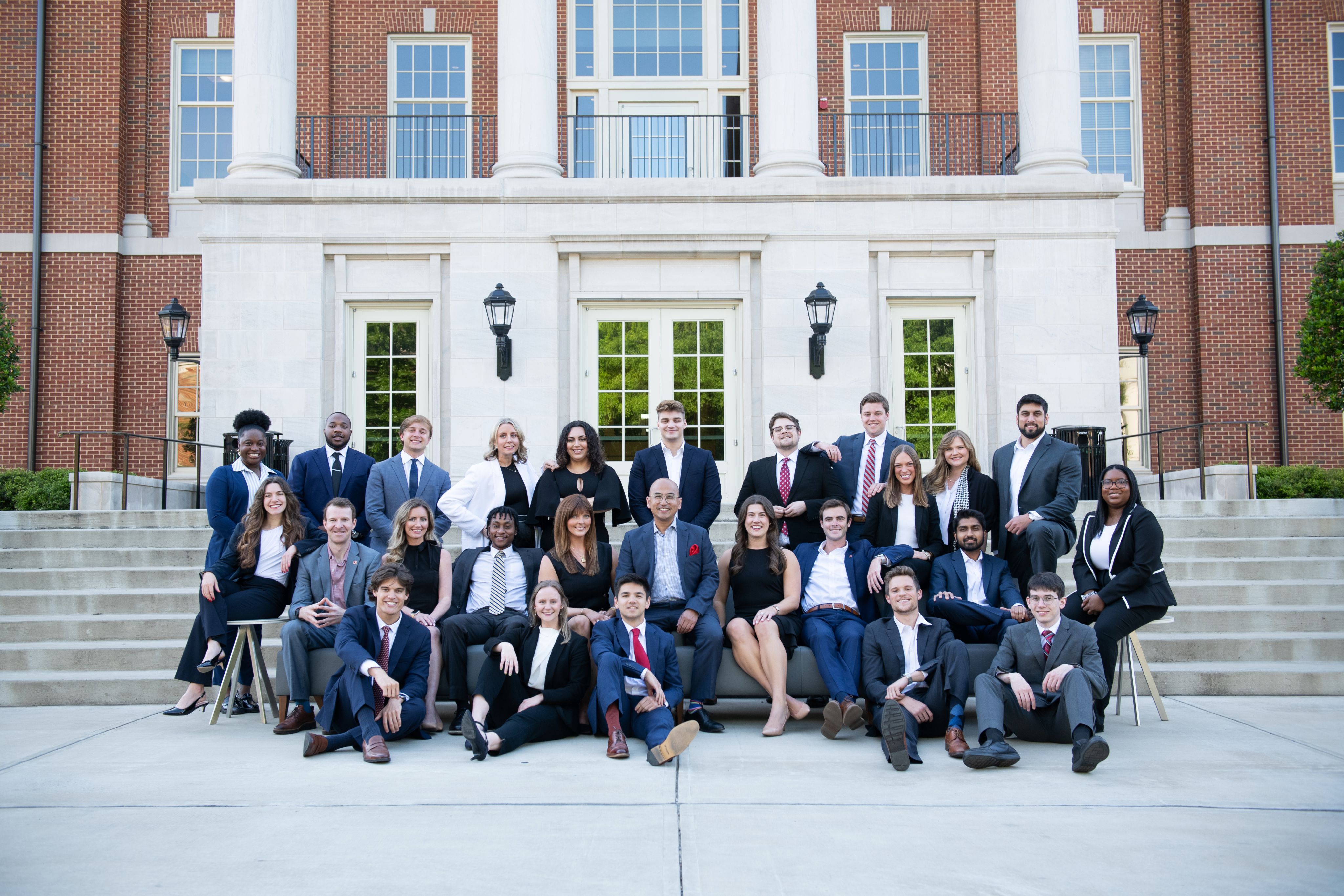 Case Team's last meeting of the year is tomorrow and their advisor, Quoc Hoang, is trying to write his year-end reflection. He wants to sum up the year in a fitting way: celebrating the wins, acknowledging the hardships, and, above all, showing his team how proud he is of them. He is struggling to find the right words. Curious, he types this query into ChatGPT: "tell me about the university of alabama's mba case team."
ChatGPT thinks for a nanosecond while zooming around the internet, gathering all of the information it can find. Then, it begins spitting out content:
"The University of Alabama's MBA Case Team is a group of students enrolled in the MBA program at The University of Alabama who compete in national and international case competitions," it reports. "The team is composed of a select group of MBA students who have a strong interest in business strategy and problem-solving."
"The MBA Case Team at The University of Alabama has a strong reputation for excellence in case competition," it continues. "The team competes against other top MBA programs from around the world and has consistently placed in the top tier of competition. The team's success is due to its members' dedication, hard work, and preparation."
"All true," Hoang thinks as he scans the five-paragraph report. He types, "write me a year-end reflection that I can share with my team. tone should be conversational and should not be more than 3 minutes."
The AI gets to work.
The result is not bad, but feels a little dry, rinsed of the vivid experiences the team has gone through together. So Hoang turns, in a group chat, to the team itself: What memories do you have of this year?
The responses come in: Eating Korean chicken on the floor at the Ritz. Learning Adobe Premiere Pro the night before a video presentation was due. Pre-competition rituals ranging from prayer, to singing the national anthem, to doing handstands, to dancing the Griddy. Eating at Whataburger at 3:30 AM. Losing James Kelley in Breckenridge, Colorado.
"Quoc is not the hero we deserved," wrote Andrew Ravine, "but the hero we needed." Buoyed by these vivid memories, Hoang smiles. It has been quite a year, and he now knows what to say.
Different Cases, Different Faces, Same Impact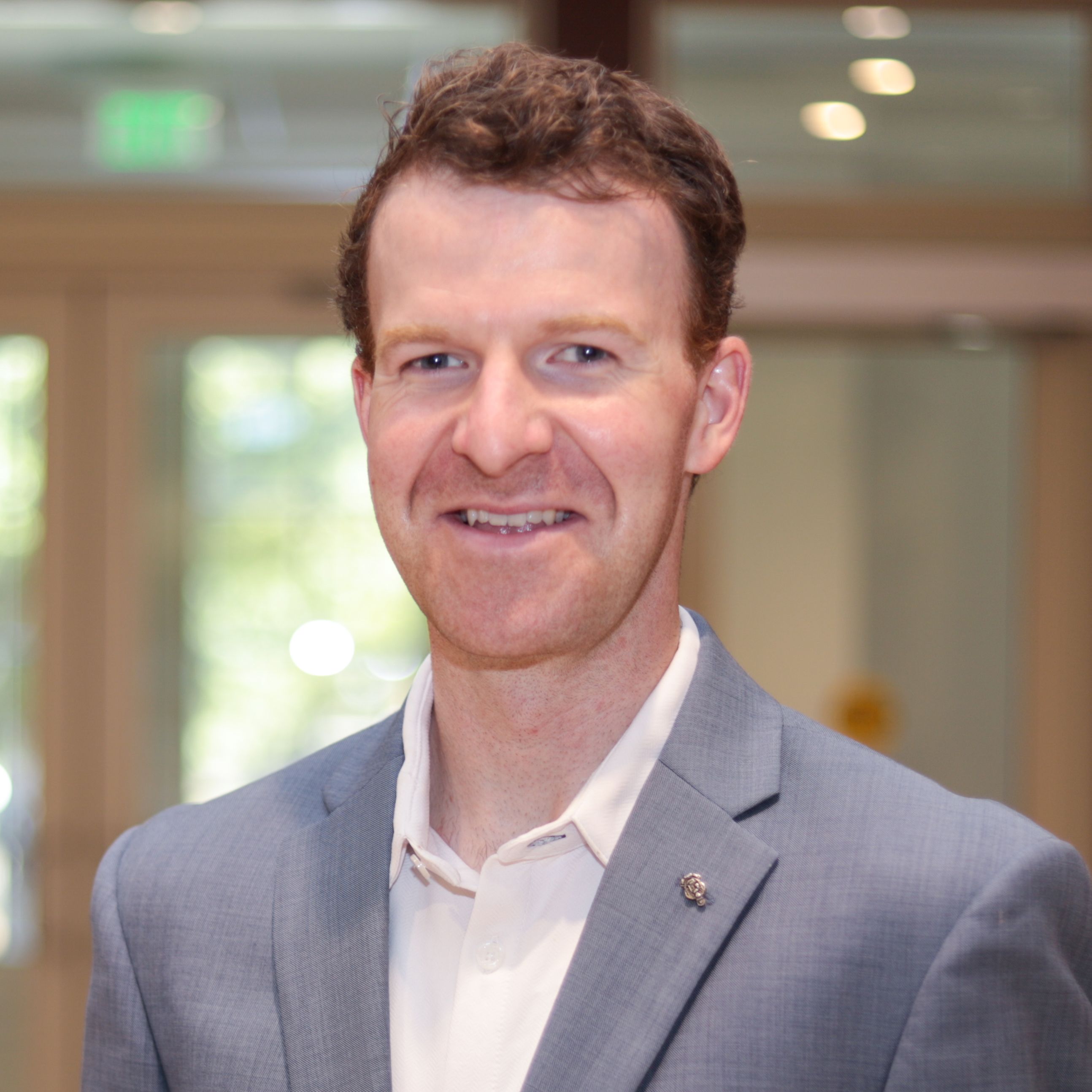 James
Places where first-year MBA student James Kelley has led outdoor adventures: Bahamas, Ecuador, Kenya, Tanzania, Thailand, South Korea, Germany, and the Netherlands -- and those are just the international destinations. He has also led trips throughout the continental United States, including Utah, Wyoming, Colorado, South Carolina, and Florida, teaching surfing, skiing, hiking, mountain biking—you name it.
The adventurous MBA student said: "Case Team is made up of a group of individuals who want to know 'the why'. We take what we do seriously and understand we have the power to change lives. We are full throttle or no champagne bottle."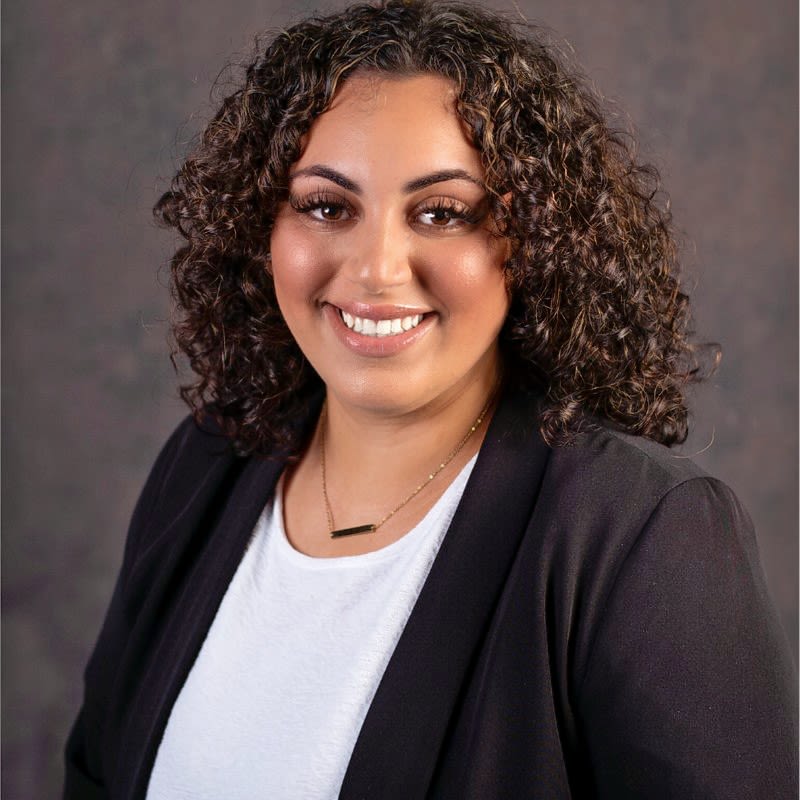 Salma
As an undergraduate, Salma Raouf attended that other state university in Alabama. But when it came to her MBA, she saw no other option but the Capstone. "I needed a new campus, a new experience, and a new network," she explained.
"I joined Case Team to compete in the National Black MBA Association's Case Competition in Atlanta this year," she said. After the competition, Raouf felt that she had found her "why."
The Mobile native planned to leave the state after graduation, but instead realized there are great opportunities available in Alabama. Later this year, she will join Regions Bank in Birmingham as a Risk Quantitative Model Validation Analyst.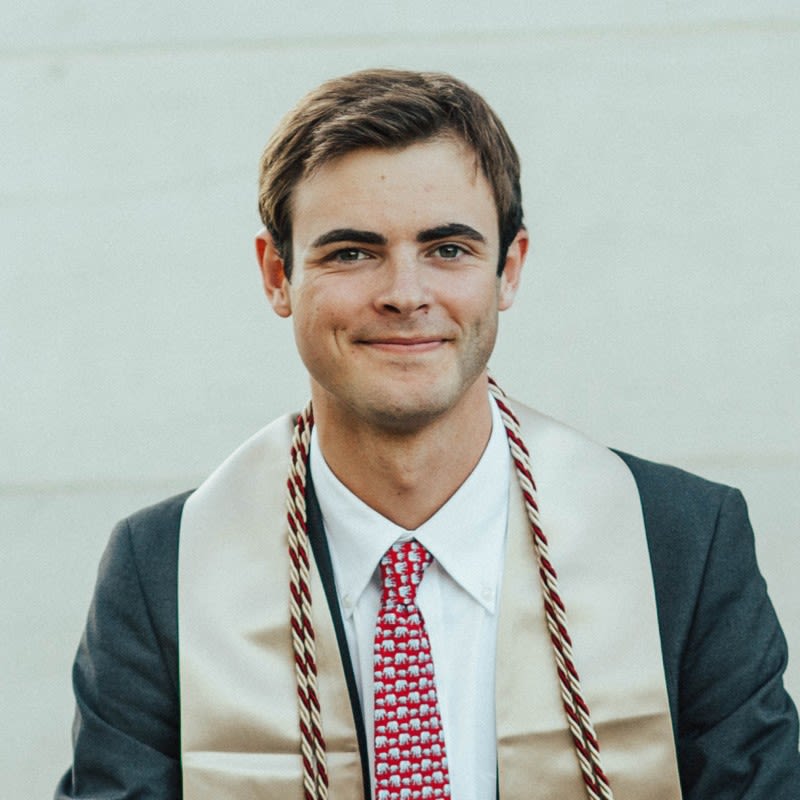 Sam
"I didn't know that working with the team would be so much more than just working," said MBA student Sam Kastel. At their Case Team orientation retreat, Quoc Hoang (team advisor) asked the team members to be vulnerable. He gave them prompts and asked them to stand up when they identified with key themes.
For Kastel, this vulnerability forged strong bonds between the teammates, and allowed them to work together in remarkable ways, including winning $25,000 at the IDEAcorps MBA Consulting Challenge in New Orleans.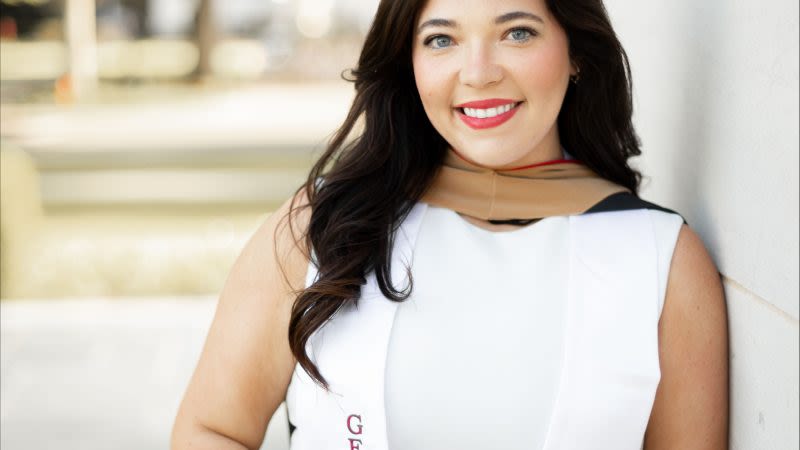 Rosemary
Rosemary Hartline-Neal is frank about her background: "I grew up in rural Alabama below the federal poverty line, so I never had high expectations for where life would take me."
But even with those humble expectations, Hartline-Neal managed to earn a Coca-Cola First-Generation scholarship to pay for her education, as well as admission into Manderson's MBA program, and a place on the Case Team.
Now, she is poised to enter the leadership development program at McKinsey & Company, one of the most prestigious and selective consulting firms in the world.
This year, the Manderson MBA Case Team has produced deliverables for eight companies, projecting significant impact through their recommended strategies, and breathing life back into small businesses.
Team members have accepted internship and full-time roles in a wide variety of industries. Their employers include Lockheed Martin, McKinsey & Company, and a diplomatic role for the Latvian government.
Throughout the year, competition teams were consistently praised for their camaraderie, focus on data and research, and commitment to a standard of excellence.