MATHCOUNTS
UA Engineering Professor's Leadership Adds up to Greater Math & STEM Education in Tuscaloosa City Schools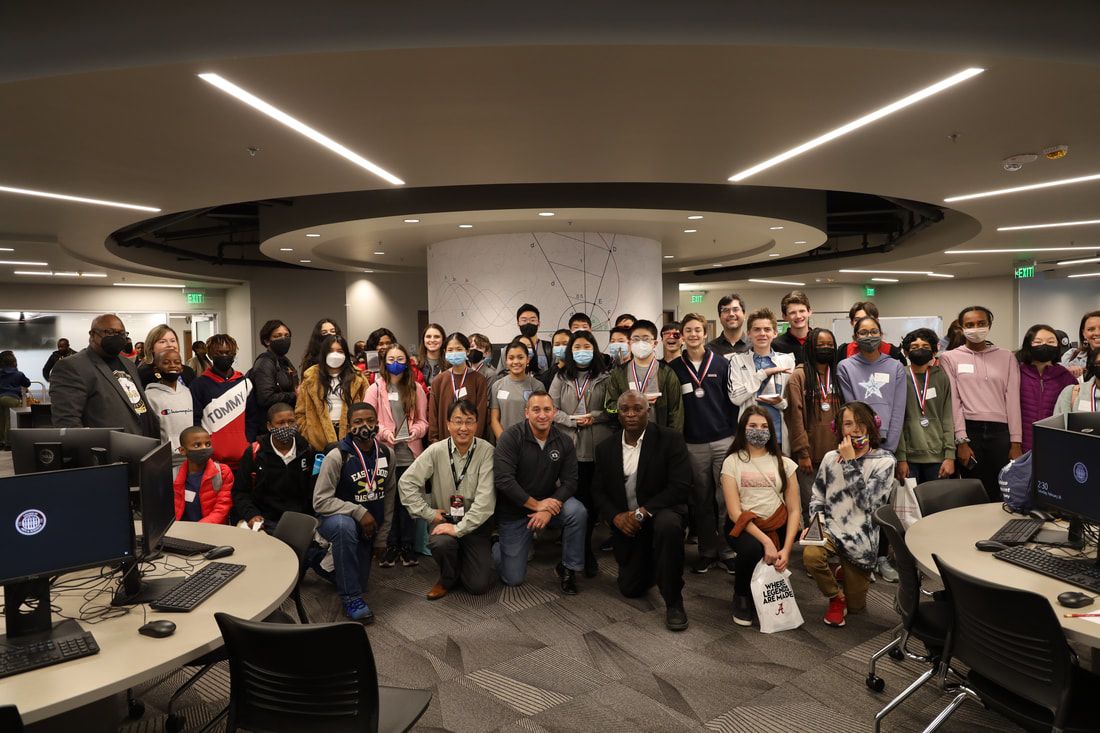 Pictured above: 2022 MATHCOUNTS participants and administrators.
Pictured above: 2022 MATHCOUNTS participants and administrators.
Math skills are the framework on which the engineering profession is based. Middle school years are the critical period to foster interest in math learning. Dr. Aijun Song, an electrical and computer engineering associate professor at The University of Alabama College of Engineering, sought to make a difference in STEM learning at local middle schools.
"I noticed local schools didn't have math competitions. I met with colleagues on how to address the need. Many students are interested in engineering but don't have the math skills to pursue the major," Song said.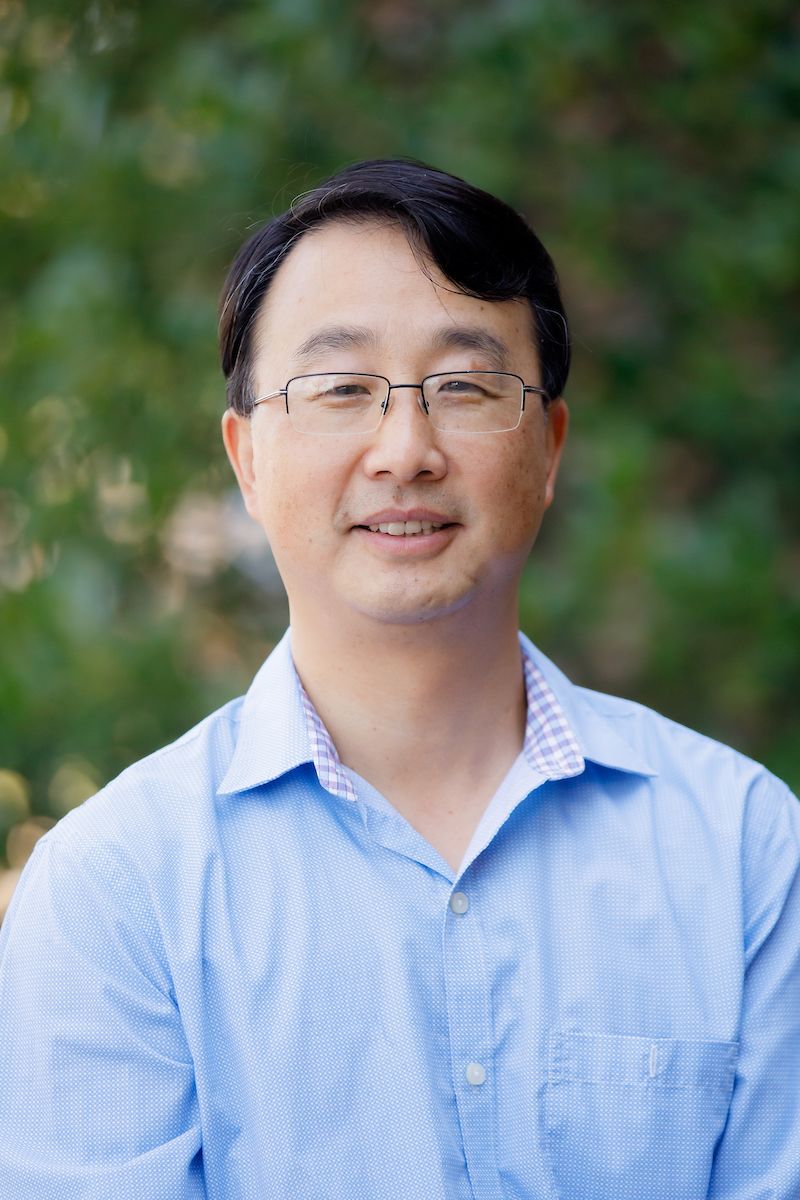 With the support of the Division of Community Affairs, Tuscaloosa City and County Schools and a handful of local sponsors, Song re-launched the MATHCOUNTS Tuscaloosa Chapter in 2018 and held its first chapter competition in 2019.
MATHCOUNTS is a nationwide, yearly middle school mathematics competition in which tens of thousands of students participate. Local and state-level competitions include various written tests as well as a head-to-head gameshow-style oral tests.
Dr. Mike Daria, superintendent for Tuscaloosa City Schools, said, "Math is an important part of our continuous improvement plan with focus on improving instruction across the district. MATHCOUNTS allows students with a greater interest in math and STEM to pursue their passion outside the classroom and work with students from other districts. This partnership is a shining example of the University working with city schools to provide those enriching opportunities."
Since its inception, the Tuscaloosa program has averaged five participating middle schools per year. Of those schools, more than 30% are Title I schools, which often assist underserved populations. Additionally, 40% of competition participants are female. Song hopes the program will spark an interest in mathematics and engineering for groups traditionally lacking in exposure to STEM education.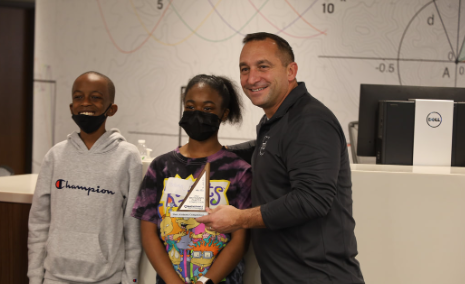 "You get to see our students demonstrate critical thinking and collaboration. They apply classroom knowledge in a competitive setting that challenges them. These rigorous experiences are among the types of opportunities we want to provide for our students," Daria said.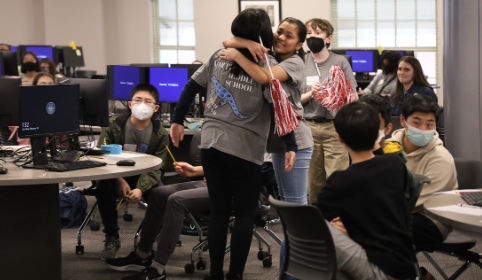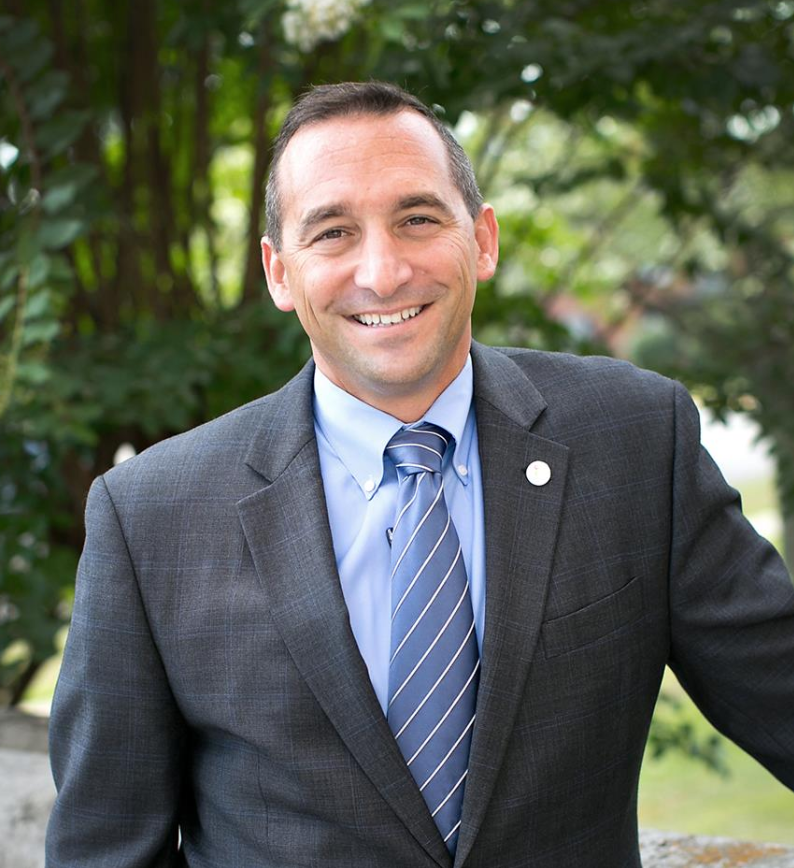 Rachel Shu, a student at Northridge High School, finished second place in the 2022 written test and advanced to the state competition. About her accomplishment, Shu said, "It felt really good. It made me feel more confident in my math skills and in my teammates around me. It was a great experience."
Following the inaugural competition year, the program has expanded to include a coaching component by UA mathematics professors as well as cash incentives for teachers who register and bring students to participate.
The Tuscaloosa chapter MATHCOUNTS competition takes place on the UA campus and provides a first-time visit to campus for many students. To enrich the campus experience, UA faculty members and student volunteers are on hand to demonstrate engineering research and equipment such as drones, robots and virtual reality.
Song said, "Many students don't have the luxury to see and know what is possible in STEM education. Coming to campus and being exposed to the possibilities provides the initial spark of interest and ambition for many participants."
According to Song, one of the greatest benefits of the program is the sense of community and belonging the competition preparation yields among students. He added, "MATHCOUNTS normalizes an interest in academics, specifically, math. This is especially important for females and minorities."
The next competition is set for Feb. 18, 2023. As for the future of MATHCOUNTS, Song hopes to send a competitor to the national event and, with additional funding, to expand the program by training graduate students to engage in tutoring and program recruitment with additional schools.
To learn more about MATHCOUNTS-Tuscaloosa, visit: https://mathcounts.ua.edu/