Concrete Canoe
Get to know the students behind this year's Bama Blitz passion project.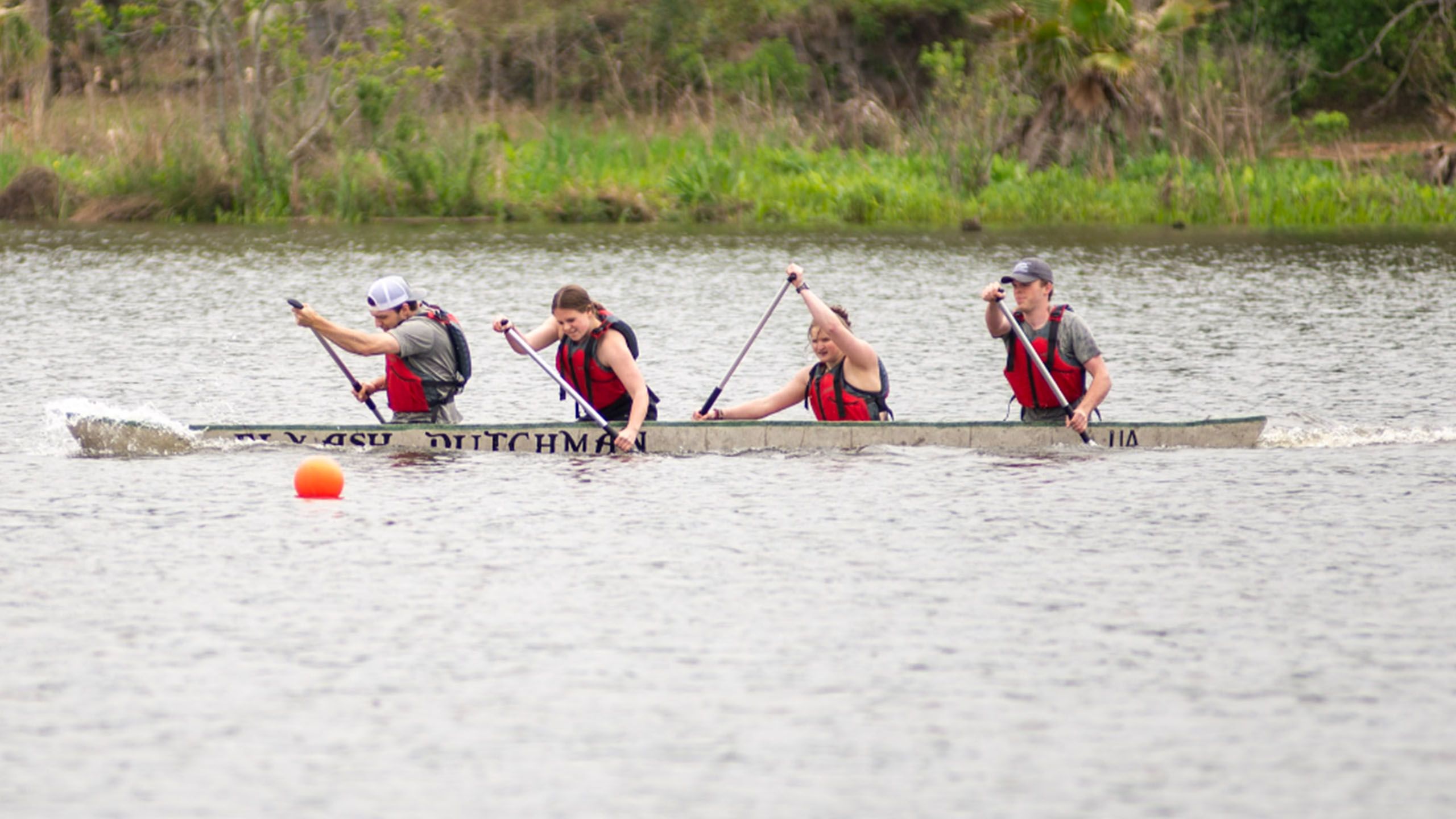 The Concrete Canoe Team giving their all during the 2023 Regional competition.
The Concrete Canoe Team giving their all during the 2023 Regional competition.
The ASCE (American Society of Civil Engineers) National Concrete Canoe Competition (NCCC) challenges students to use a well-known and widely used material, concrete, for an innovative and unexpected purpose: to create a functional water vessel.
According to Armen Amirkhanian, assistant professor for civil, construction and environmental engineering and advisor for The University of Alabama's Concrete Canoe team, students must look outside textbooks and classrooms to solve the unique challenge of making something as heavy as concrete float in water.
To do this, the team utilizes advanced calculations and 3-D models to identify the most promising designs. They then frame and shape the hull by hand using plywood and cover it with a carefully crafted concrete/substrate mixture made to comply with competition year requirements. Start to finish, the process currently takes about seven months. The result is a 20 to 22-foot-long vessel weighing between 200- and 400-pounds capable of racing through a body of water with up to four highly motivated, furiously paddling students on board.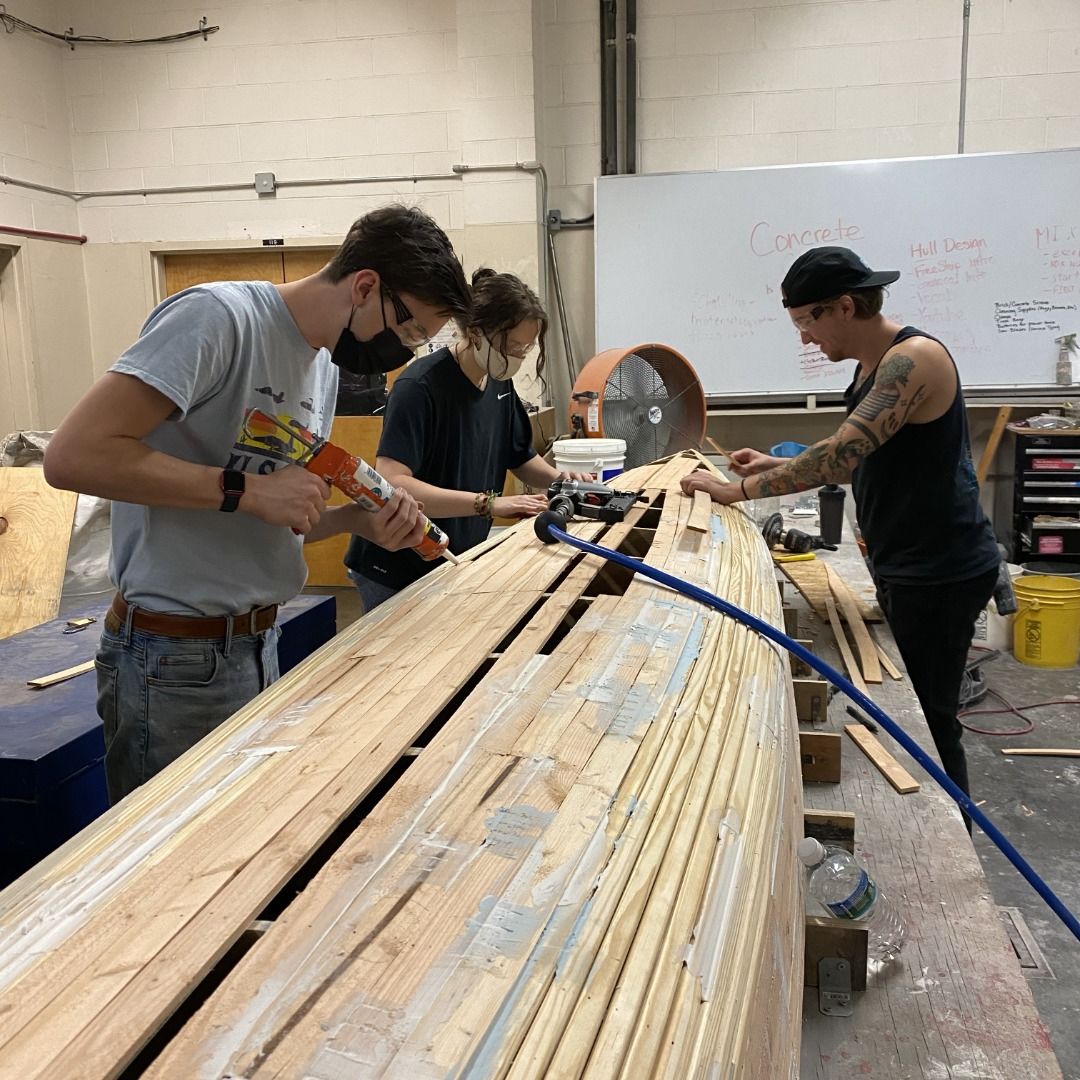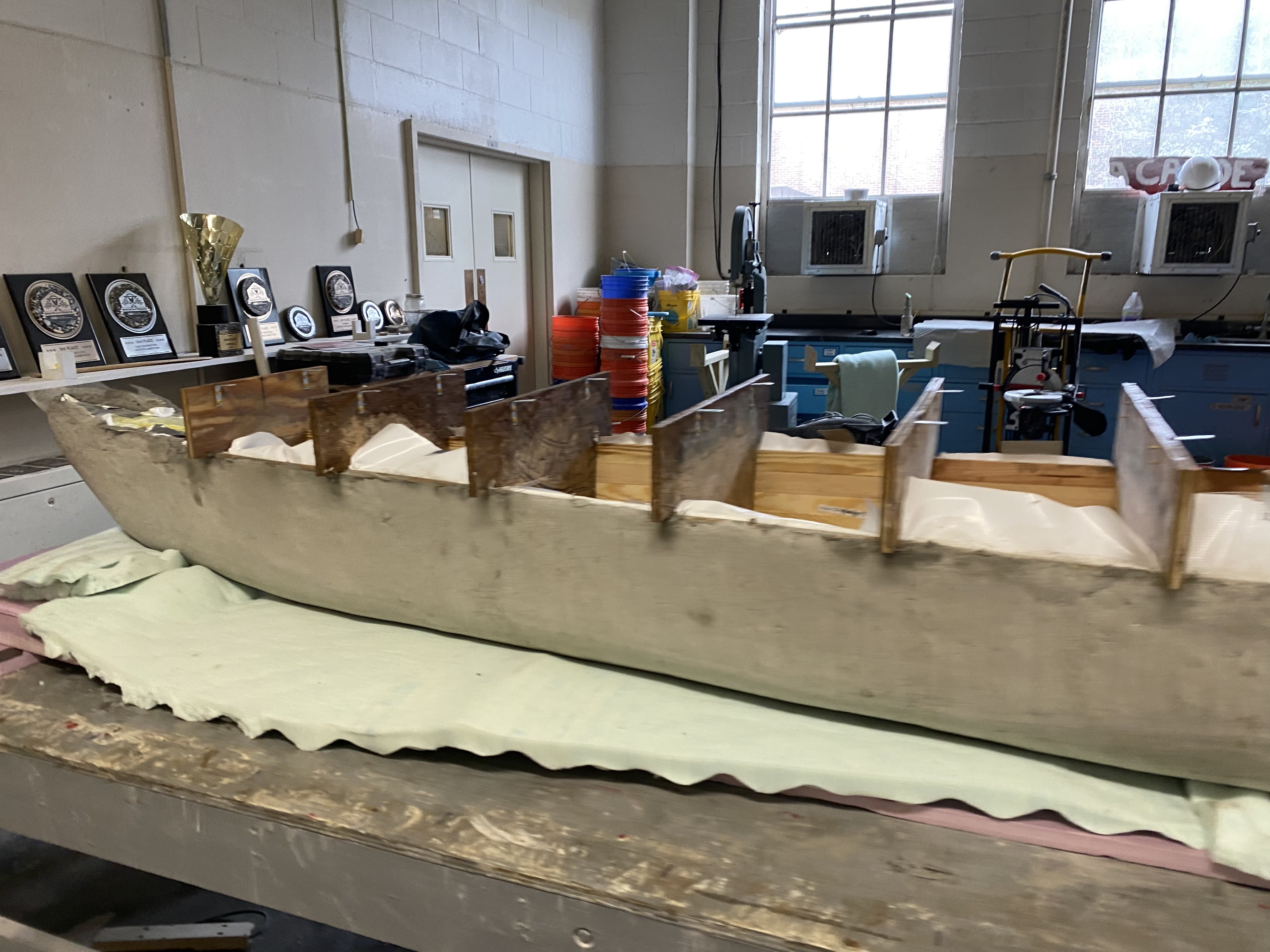 The team then loads their canoe into a trailer and travels to the regional competition, where they will assess the vessel's worthiness for the first time.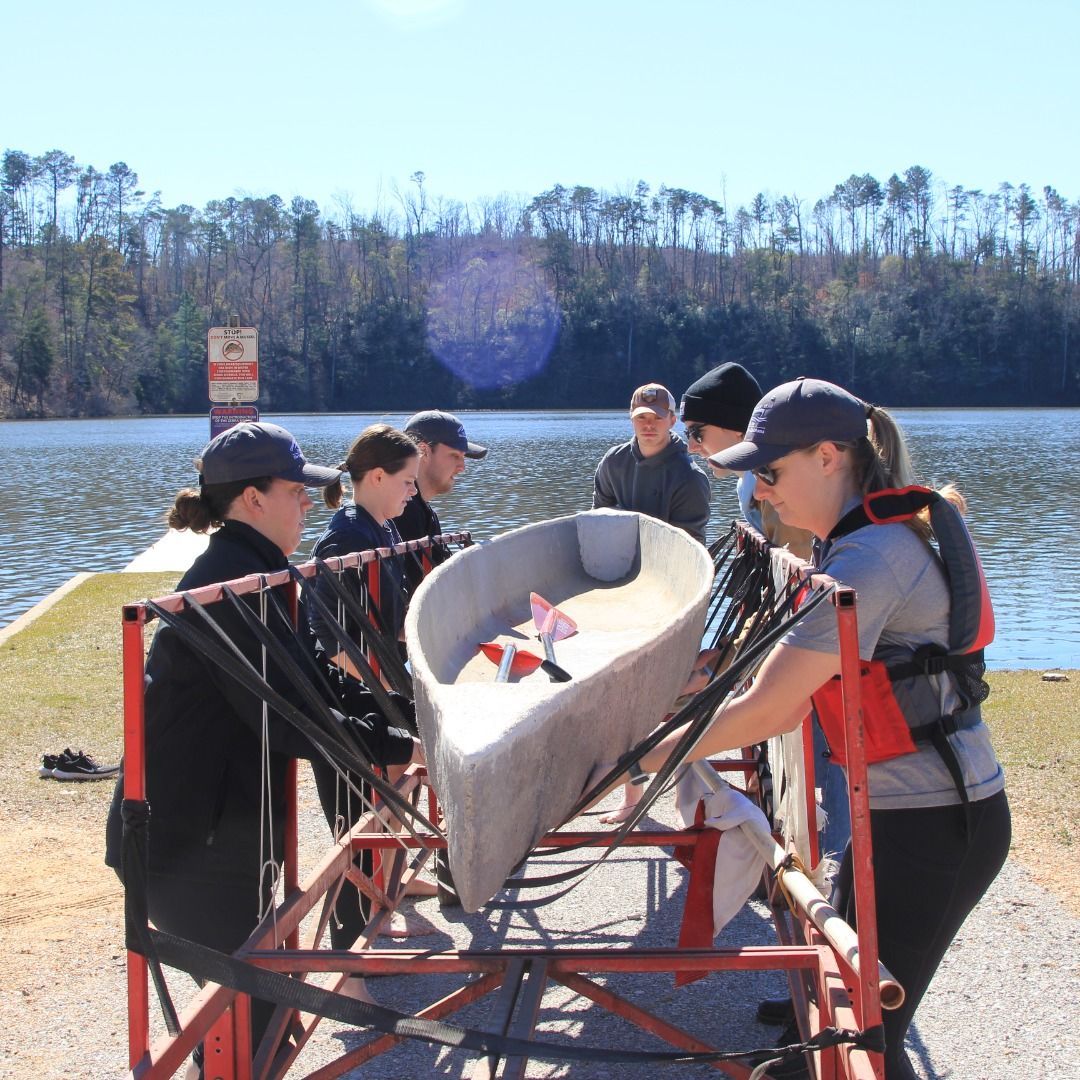 Team members preparing to test their canoe's integrity.
Team members preparing to test their canoe's integrity.
Before the canoe ever reaches the water, students must defend their design to a panel of judges in a technical report outlining in detail the canoe's design and construction, structural calculations and sustainability. Next, they answer rigorous questions from the judges during the professional presentation. The boat itself is evaluated on durability, aesthetics, display and its ability to rebound after being fully submerged under water. The process is so fragile that some canoes are cracked or fully broken during transit or initial testing and never see physical competition.
Assuming the team's boat is still intact, it's finally time to race. This includes four-member co-ed, men's and women's relays and men's and women's slalom in which the boat is steered between buoys.
Each year, rowing members must defend their place on the canoe in team tryouts. After this, competing members spend hours honing their rhythm and rowing skills using canoes from previous years.
Competition placement goes to the three teams with the highest scores.
Last year, the team finished in the top three of the regional competition for the first time in a decade. This year, they battled through delays caused by two tire blowouts and finished fourth place overall.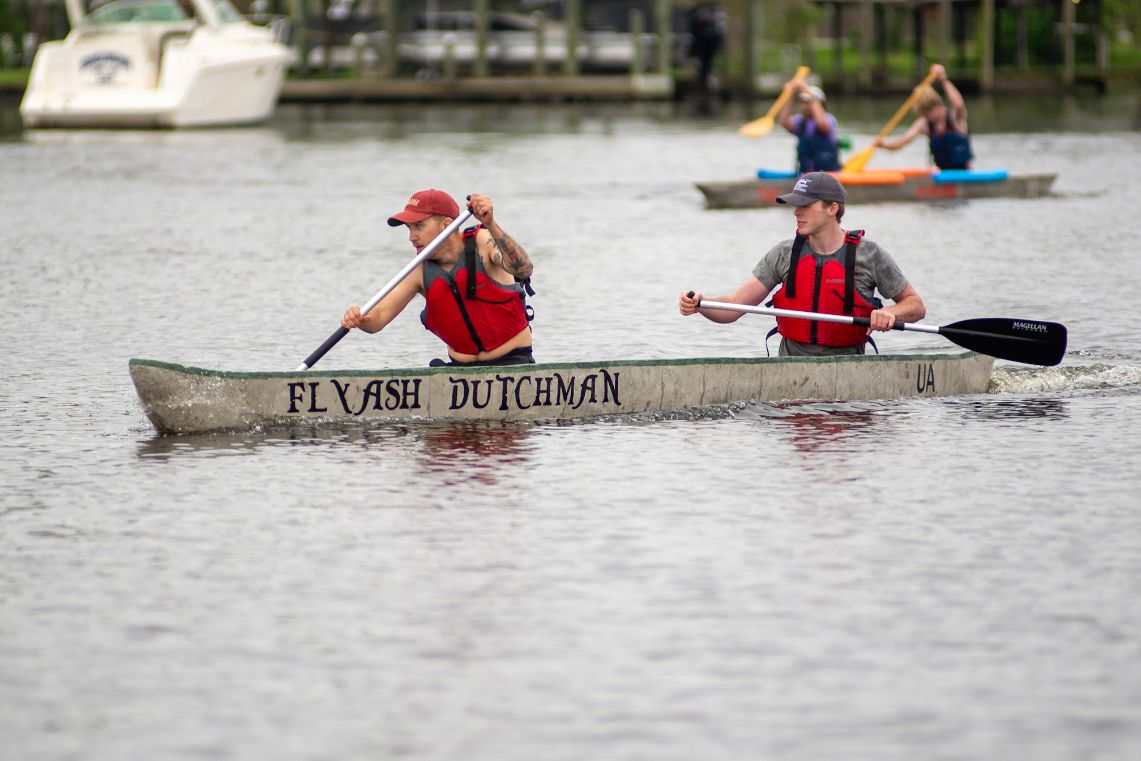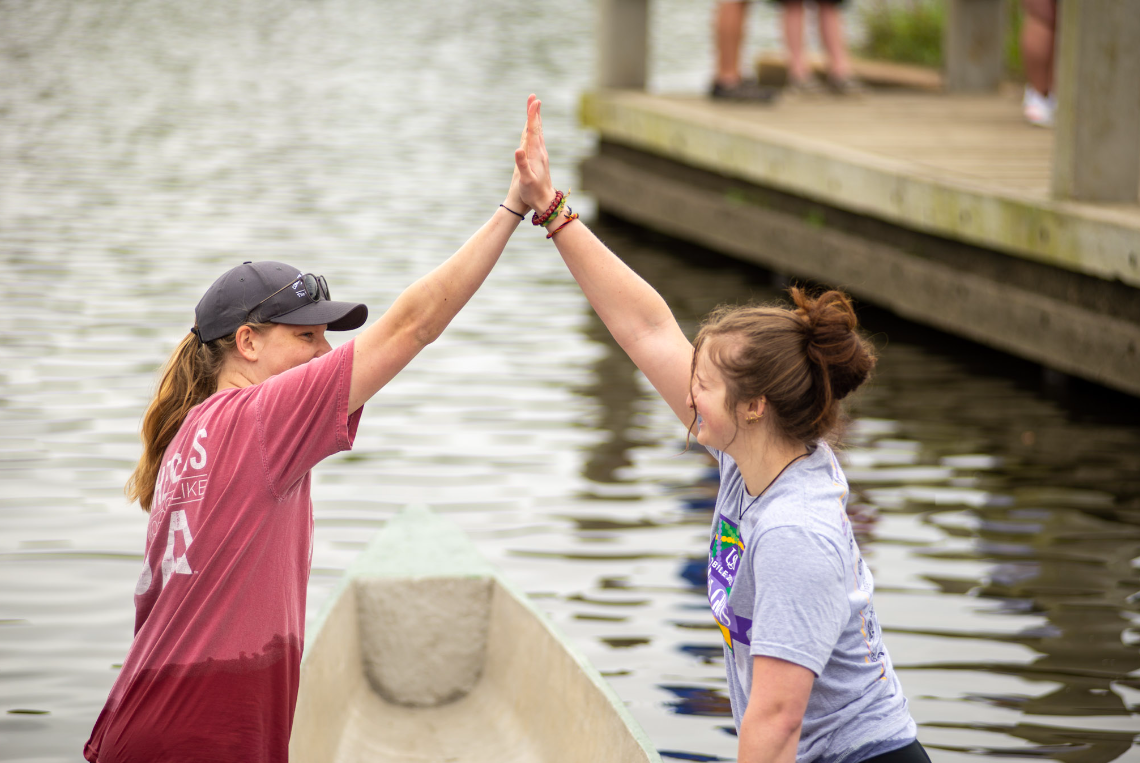 Amirkhanian believes that with continued resilience and determination the team can secure a first or second place finish at regionals. This would guarantee their place in the national competition and shine a spotlight on UA's College of Engineering.
Outside of hopes for a title, being a part of this resourceful group has a more personal benefit: a sense of community and belonging.
Concrete Canoe vice president Isaac Murphy said, "Before this club, I didn't know many people on campus. Meeting the team here helped me feel at home."
In a final show of competitive grit, the team applied and was selected as the beneficiary of the Bama Blitz 2023 College of Engineering passion project. The men and women of UA Concrete Canoe have overcome daunting obstacles and achieved great feats on a shoestring budget. Using funds generated from Bama Blitz, they hope to purchase a milled, as opposed to a hand-built, mold. The milled mold will allow for greater precision, reduced water drag and more time to train less experienced members on the minute details of the process.
According to team member Michael Bauby, "The greatest limit is time and money." Bauby hopes Bama Blitz will, "Provide more room in the budget for creativity and experimentation and time to implement those changes while bringing along newer members."
To raise the incentive to give, VIC Systems International, LLC has pledged a dollar-for-dollar match up to $5,000 for all gifts to Concrete Canoe during Bama Blitz.
Don't miss your opportunity to propel UA's Concrete Canoe team during
Bama Blitz 2023, April 18-20 from noon to noon.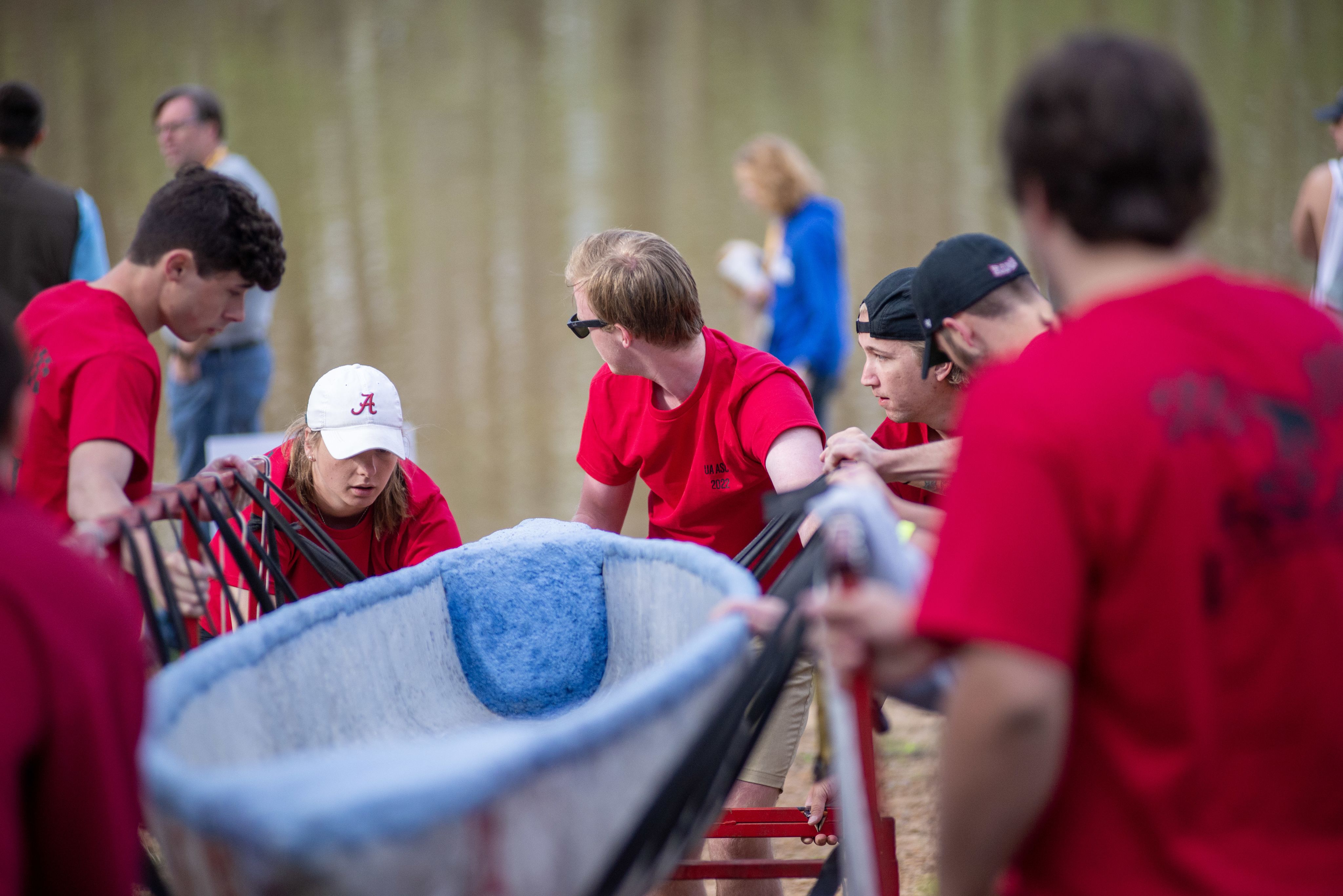 Team members carefully preparing to load their canoe into the water.
Team members carefully preparing to load their canoe into the water.