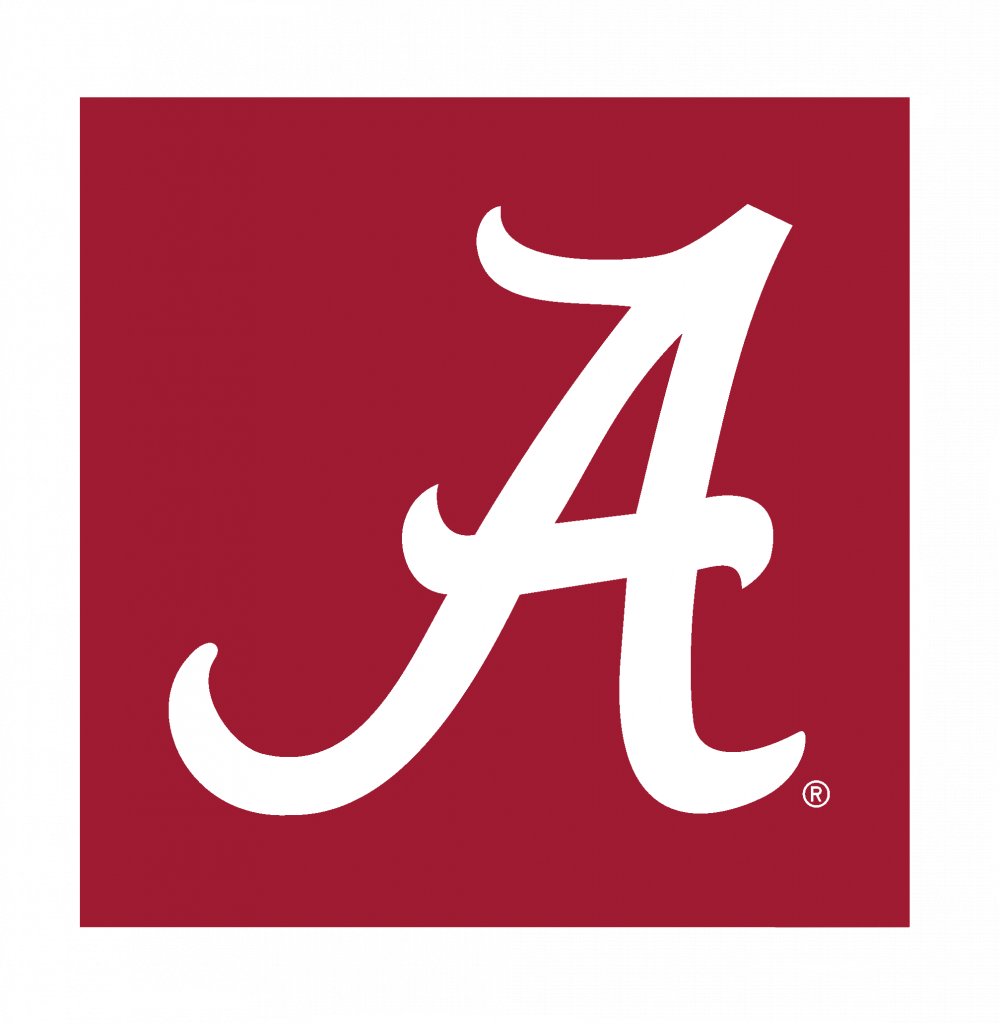 CREATE YOUR LEGACY
Business or music? At UA, Isaiah can do both.
At The University of Alabama, Isaiah Vasquez has learned many things – not the least of which is that your passion has a purpose.

The trombone player from Huntsville arrived on campus with the desire to be a musician but has since found a love of teaching and a business acumen that will serve him well beyond graduation.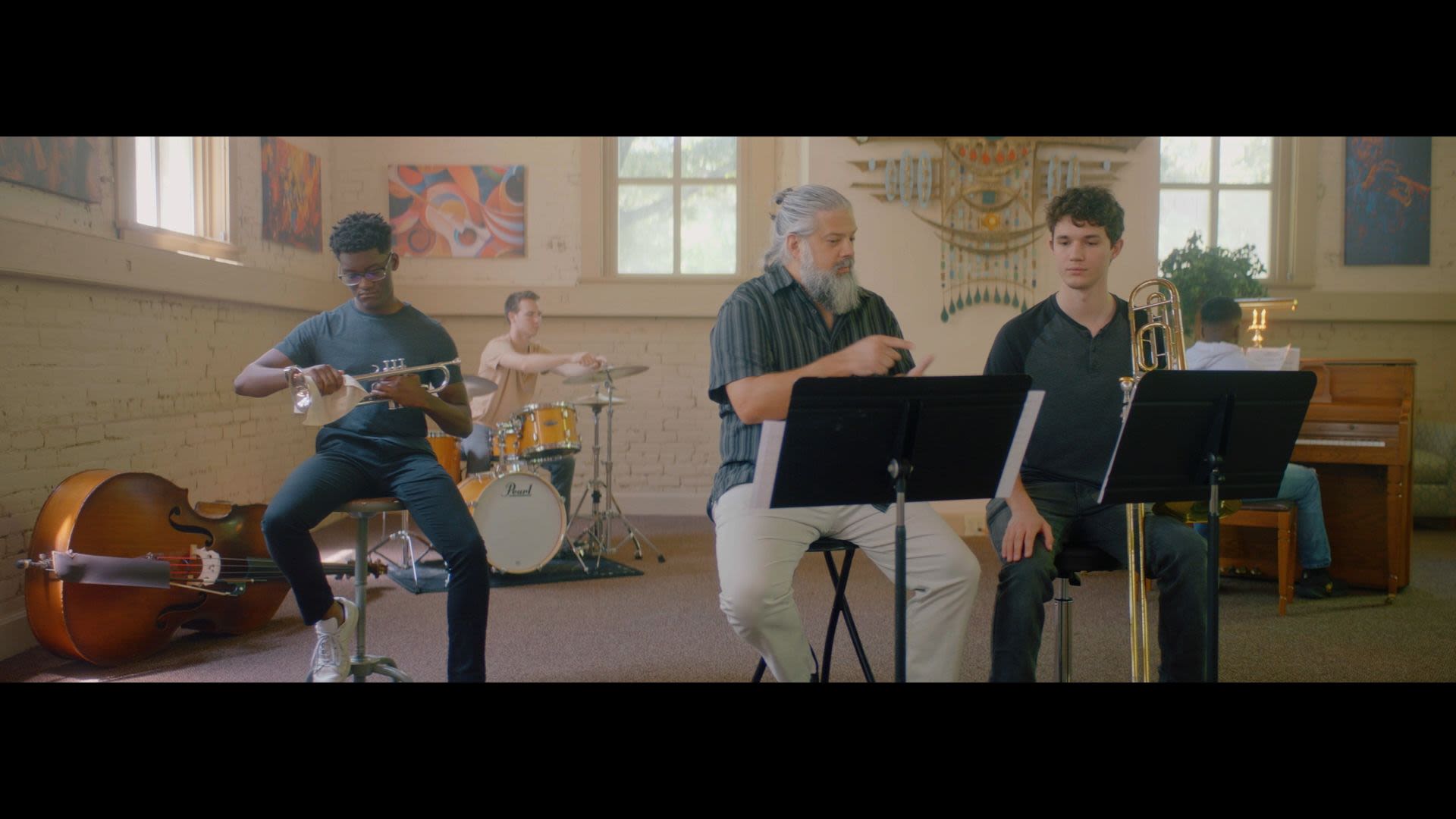 "I love making (music). I love to create. I love to perform. And that love just kind of grew as I went through high school and I was like, 'You can make money doing this. You can,'" Isaiah explained. "I just knew I wanted to be a musician, so I came to Alabama as a music performance major."
Isaiah said as he became a more skilled musician with his private teacher and the faculty around him, he realized that he had a passion for teaching people and was interested in that field.
"I switched my major to music education as a way to kind of give back to the people who have given me lots of gifts throughout the years of amazing musical experiences," he said. "It's just a part of me and it's something that I have to do. It's something that I want to do for the rest of my life."
Isaiah switched to music education after his freshman year because he wanted to have a music career and he saw that UA's resources were making that a possibility.
"I really wanted to switch to have more sustainability," he said. "Because music is so competitive, there are so many people that feel the same way I do and they want to make it part of their lives. And so what that has taught me is that if you want to do anything that you love, that other people also love, you have to make yourself stand apart. And for me, it's the multitude of skills I've attained here at the University, my business, my education and just the work ethic that I put into my practice."
Isaiah continued, "Alabama has a lot of diverse resources and a lot of opportunities that you might not expect from the University. Something that was very apparent to me as soon as I got here is that if you are very, very driven about what you do, either professionally or just anything that you do, if you're passionate about it there's an avenue for you here. There's an avenue for you to succeed at a world-class level, whether that's in your profession or a hobby or anything that you're passionate about, you will find opportunities to find those and you will find people to support you."
Isaiah's work ethic is fed generously by the creative opportunities he has at UA. He is a member of the Million Dollar Band and section leader, and part of several ensembles through the School of Music including quartets, brass quintet, the school trombone choir and wind ensemble. On top of his musical endeavors, he maintains an excellent GPA and works a part time job.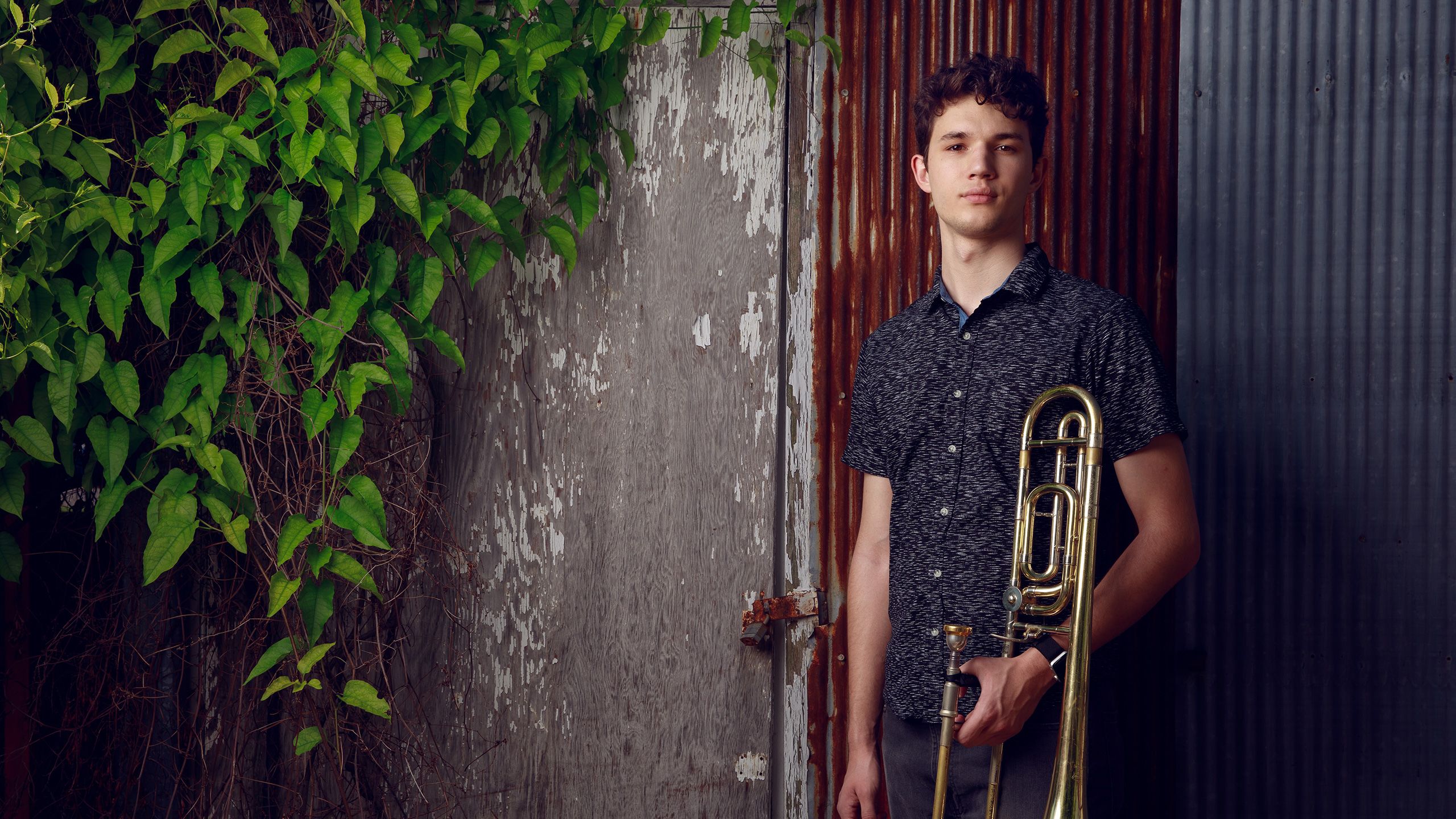 Isaiah's love for music and leadership is evident through the Huntsville Trombone Choir, an organization he started in his hometown that provides opportunities for young musicians in high school and college to perform in the community twice a year. He organizes events and recruits performers from across the southeast and as far as Pennsylvania.
The Honors College student is enrolled in the Create Path to MBA program and feels even more prepared for life after college and having the career he's dreamed of since the sixth grade. He'll graduate with an MBA one year after he completes his undergraduate degree and be on to his next goal, which includes studying as a musician at a conservatory. His additional aspirations include exploring careers in both business and music, playing in a symphony, and teaching music.
Isaiah said attending The University of Alabama has best prepared him to reach all of these goals.
"I definitely made the right decision to come to Alabama. I was uneasy at first, but as soon as I rolled in, I knew that this is where I could thrive, this is where I could be what I was meant to be. And I would advise anyone else who is considering coming here that, yes, there's a place for you here. Yes, there are many, many opportunities for you to become who you were meant to be as well."